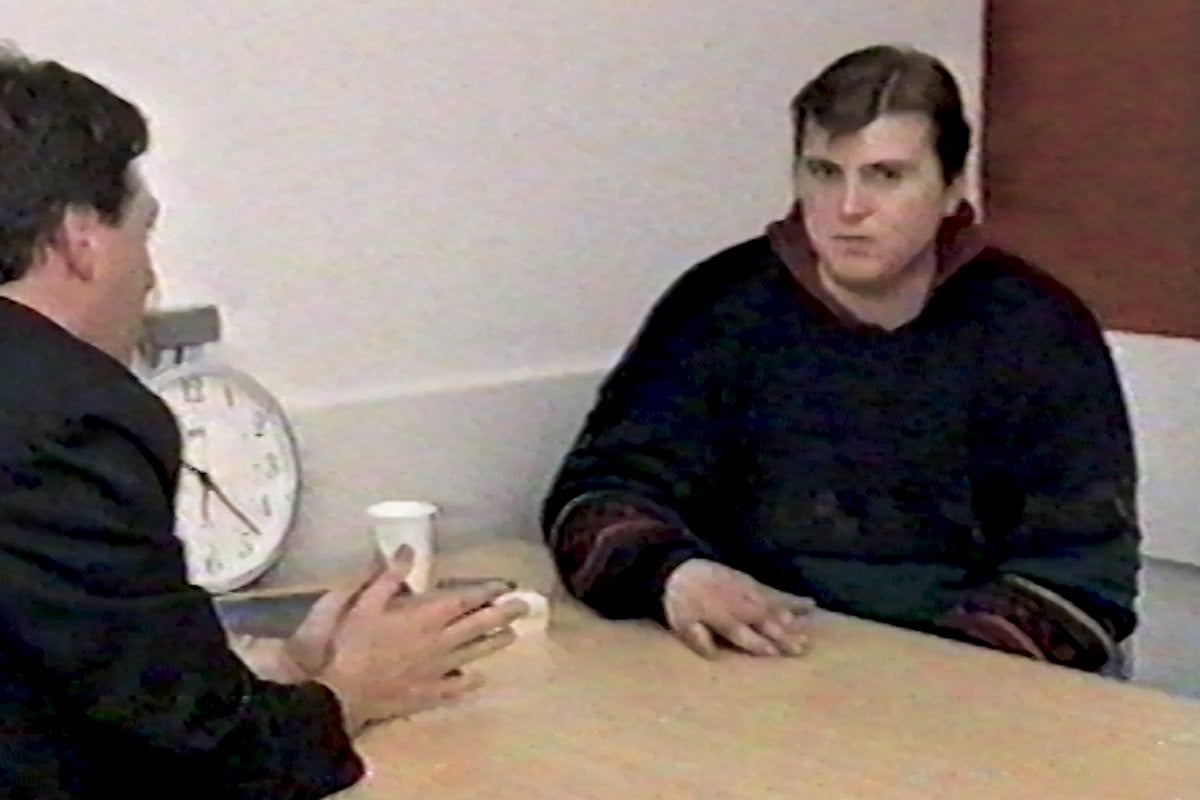 In the upcoming Stan Original Documentary Revealed: No Mercy, No Remorse, viewers will be transported to the winter of 1993, as police hunt for one of Australia's most infamous serial killers.
The lives of 18-year-old Elizabeth Stevens, 22-year-old Deborah Fream and 17-year-old Natalie Russell were taken within a seven-week period in Frankston, Melbourne, sparking a major manhunt that led police to one suspect: Paul Charles Denyer.
Soon, Denyer confessed. Asked why, the killer replied: "I just hate 'em". 
By 'them', Denyer meant women.
Watch: The trailer for Revealed: No Mercy, No Remorse. Post continues below video.
The infamous case will be examined in Stan Original Documentary Revealed: No Mercy, No Remorse, which will premiere on June 23.
Directed and produced by Terry Carlyon (The Brotherhood, Conviction) the feature documentary, formerly titled The Price of Hate, is reported by The Age's veteran crime reporter John Silvester.
"The pressure on detectives tracking a serial killer is immense, for they know the offender will continue to strike until caught. In Revealed: No Mercy, No Remorse, those directly involved, from the police who pursued him to the judge who sentenced him, relive the time a then-unknown Paul Charles Denyer was discovered to be the man who found pleasure in killing," Silvester said.
Denyer was ultimately sentenced to life in prison, with a non-parole period of 30 years, but will be eligible for parole in June 2023.
As seen in the newly released trailer, Revealed: No Mercy, No Remorse includes the police tapes from Denyer's interrogation, as detectives work tirelessly through the night to unravel Denyer's version of events. 
It took more than 1500 questions by lead investigator Detective Senior Sergeant Rod Wilson and his team to break Denyer's story – an interview still considered to be a murder interrogation masterclass.
Viewers will witness the breakthrough that helped detectives secure a confession. For the first time, the detectives who investigated the 1993 Frankston murders will speak about the case and how they captured Denyer.
The documentary will also explore the psychology of Denyer, who was able to live free and undetected in the community until finally being caught.
Revealed: No Mercy, No Remorse is the second title in Stan's landmark documentary slate, following Revealed: Amongst Us – Neo Nazi Australia.
Revealed: No Mercy, No Remorse will premiere Thursday, June 23 on Stan.
Editor's note: While in prison in 2003, Paul Denyer requested to be identified as Paula and adopted she/her pronouns. Denyer also made a formal request to prison authorities to undergo gender confirmation surgery. The request was denied. Crime writer Vikki Petraitis has since spoken to several people known to Denyer who have asserted that he no longer identifies as a woman.
Feature image: Stan.
Love watching TV and movies? Take our survey now to go in the running to win a $100 gift voucher.
Sign up to the Spill.
Your daily pop-culture fix, in your inbox every weekday.