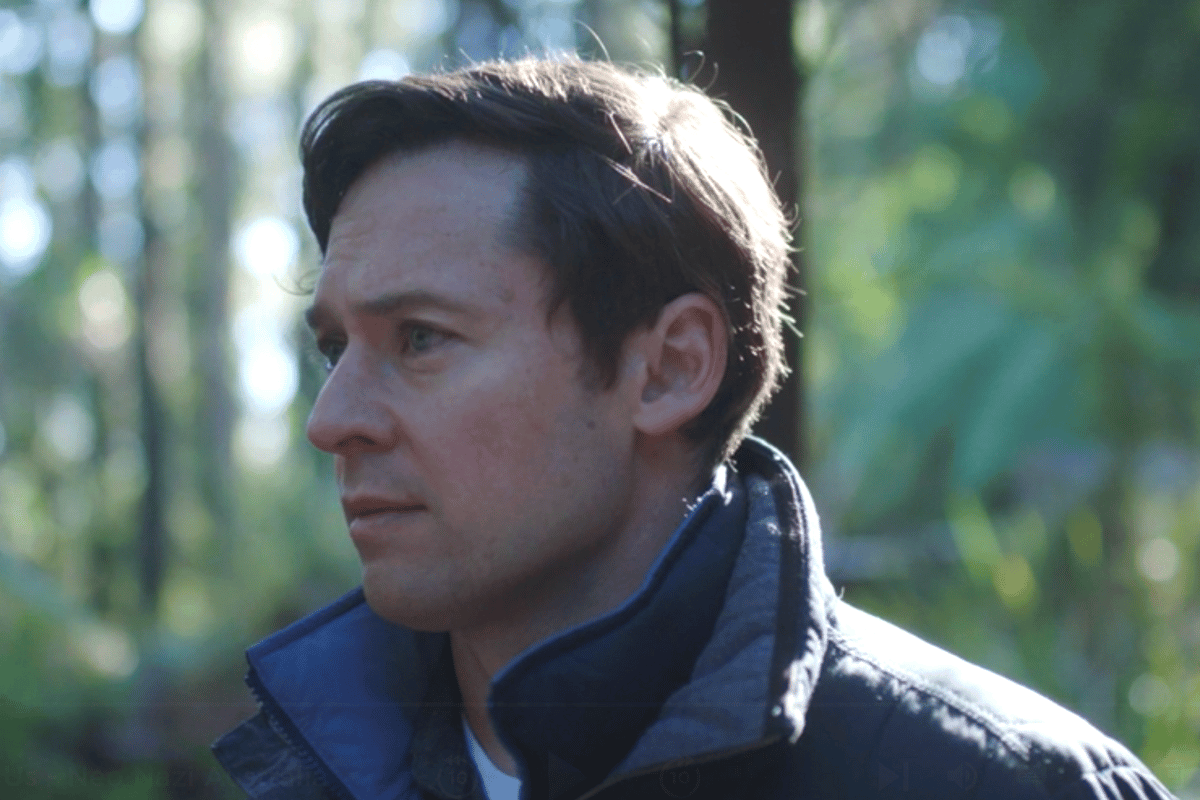 While celebrating a long weekend in central Victoria, a hiker was in the Grampians National Park when he peered into a cave-like rock formation and noticed dozens of men raising their arms in a Nazi salute and shouting "white power". 
The hiker had come across Australia's National Socialist Network, exposing an evil that is hard to comprehend: a group that wishes to incite a race war and promote hatred. 
It's this group that was the focus of an eye-opening investigation led by 12-time Walkley Award-winner Nick McKenzie. 
A collaboration between Stan, 60 Minutes, The Age, and The Sydney Morning Herald, the new The Stan Original Documentary Revealed: Amongst Us - Neo Nazi Australia explores the terrifying rise of neo Nazi activity in Australia.
And terrifying it is, yet we can't look away.
Watch the trailer of Stan's Amongst Us - Neo Nazi Australia. Post continues below. 
Video via Stan.
The documentary follows a brave undercover individual who infiltrates the National Socialist Network - Australia's largest far-right extremist network - and exposes the everyday Aussies at the centre of the organisation and the lengths they go to extend their hateful influence.
Prior to the investigation, McKenzie knew that neo Nazism was dangerous. But he had no idea just how insidious it was, and that the goal of the National Socialist Network is to make their ideology mainstream.
"I knew the movement was growing," McKenzie told Mamamia. "ASIO had issued public warnings, there had been sightings of these guys in national parks, and whispers of counter-terror task forces watching them. But no one in Australia had seen these groups up close."
By going undercover, McKenzie's team were able to reveal "the inner workings of the biggest neo Nazi cells" including their mission to set up a "white-only enclave and infiltrate our mainstream political system".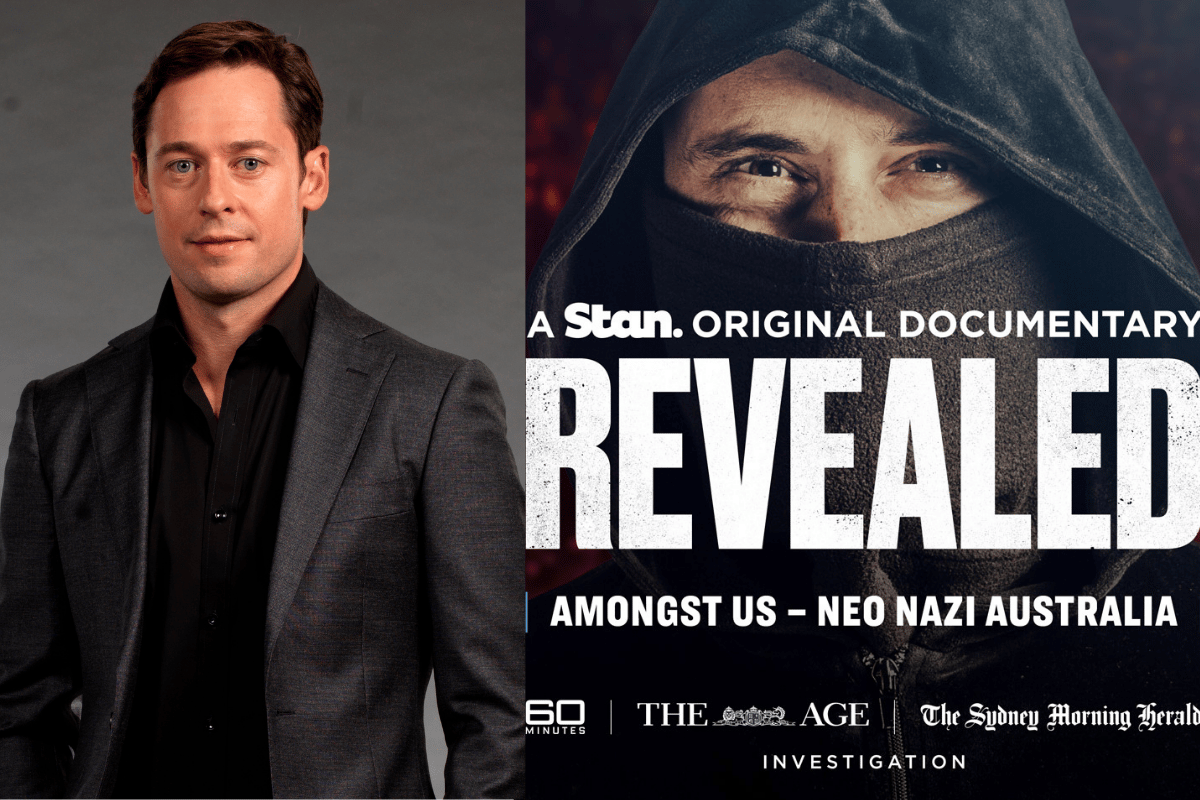 Journalist Nick McKenzie and Stan's Amongst Us - Neo Nazi Australia. Image: Stan. And what the investigation uncovered was astounding.