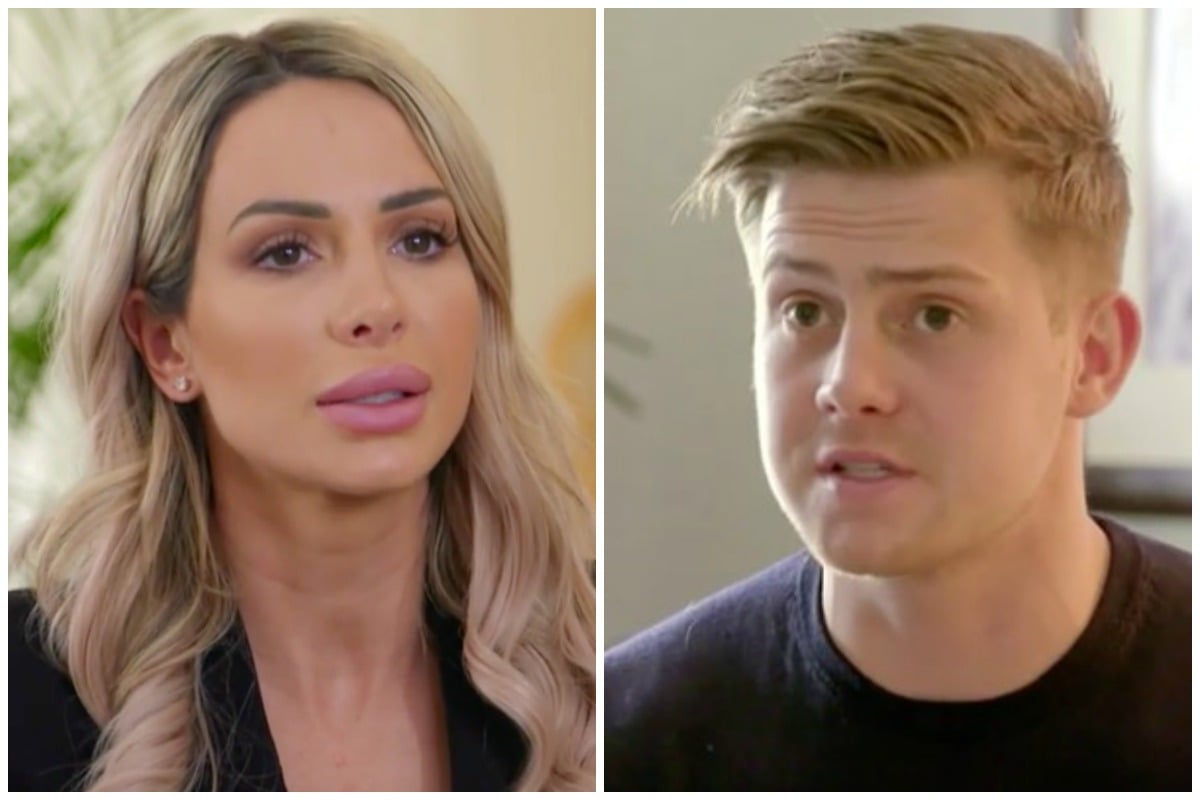 To catch up on all the MAFS 2020 recaps and gossip, check out The Twins recaps and visit our MAFS hub page. And sign up for our Recaps newsletter to get them straight into your inbox. 
There's a cheating scandal brewing on Married at First Sight and we're pretty sure we know most of the details.
The 2020 MAFS cast can't seem to keep a secret. If we're right about this – and we're pretty certain we are – the affair will involve Stacey and Mikey.
For those who can't keep up (we don't blame you), Stacey is Michael's wife and Mikey and Natasha were previously 'married' before they left the show earlier in the season.
MAFS' Martha Kalifatidis shares the advice she would give her five-year-old self. Post continues below.
Ivan also hinted at their infidelity on yesterday's episode of MAFS, tellings producers there was a "way bigger scandal to come".
"I feel sorry for Michael," he said at the boys' night, which saw the reappearance of this year's past contestants. "He's got no idea. He's not in Fairy Land. He's not in the perfect relationship."
"Mate, I know a lot of sh*t that's happened behind closed doors in this experiment," he continued. "Michael's day will come. Very simple."
Speaking to Chris in a later conversation, he told him, "What I know is that there is a way bigger scandal to come. It's not my place to say."
"Stacey? A bigger scandal?" Chris guessed.
"It's not my place to say," replied Ivan. "Wait until the reunion."
While Ivan wouldn't give up the goss (we're not angry, just disappointed), Vanessa was a bit more forthcoming.
"I do think Stacey is a bit of a fool to come here in front of everyone and blatantly have her husband's back. But I'm assuming Stacey has a much bigger secret that she's hiding from her husband," Vanessa said to a producer on Sunday's girls' night.
When probed for more information, she added, "Probably that she's hooked up with someone else."
Ivan and Vanessa aren't the only cast members who've openly spilled the tea. Here's everything we know about the cheating scandal that's about to unfold on the show.