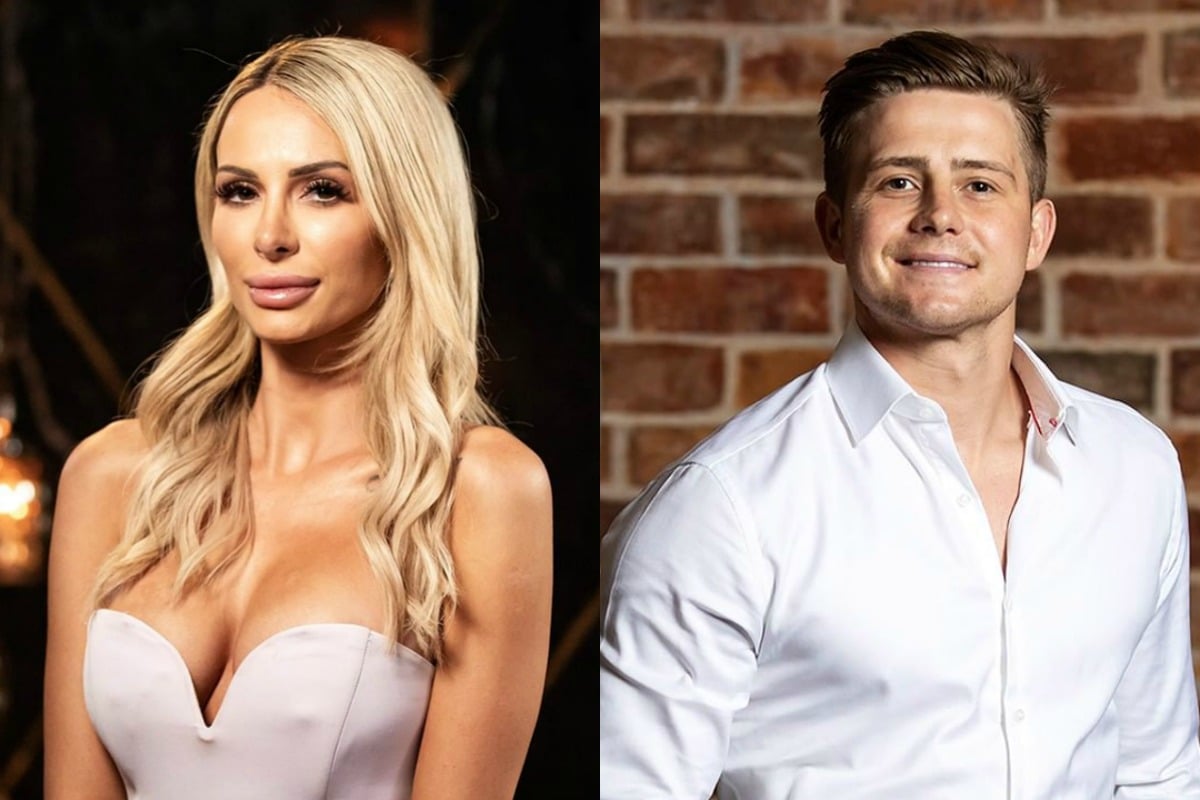 1. "He is a narcissist." MAFS' Stacey has responded to claims she cheated with Mikey.
We all knew the MAFS cheating scandal would be wild, but no one expected it to play out quite like this.
Earlier today Stacey responded to claims she cheated on her on-screen husband Michael with fellow contestant Mikey Pembroke.
In case you need a refresher, Mikey told news.com.au yesterday that he had a "one night stand" with Stacey during filming last year.
But Stacey has flat-out denied it.
"I sit here today and swear on anything and everything that nothing happened between Mikey and I," she said in a video obtained by Woman's Day.
"He is a narcissist and everything he says is wrong, it is so wrong. I have not even spoken to him once on camera so I don't know where this little affair's come from. I was with my partner and if I wasn't with my partner, I was home in Adelaide visiting my children."
And in yet another twist, Stacey insists it was Michael who was actually the one who cheated.
"Mikey is not a nice person, he's not. I now have to deal with the backlash that this has caused me. My children don't need to hear these fabricated rumours about me, it's disgusting.
"If it was true, I would stand up and say 'Yes I did it because my husband was out cheating on me every weekend so I had every right to just move on,' but I didn't."
Oh dear.
We're not sure what to believe, but hopefully, we find out what really went down when Married At First continues tonight at 7.30pm on Nine.
Listen to Mamamia's daily entertainment podcast, The Spill, where hosts Laura Brodnik and Kee Reece discuss how Hollywood has responded to Harvey Weinstein's conviction. Post continues after podcast.