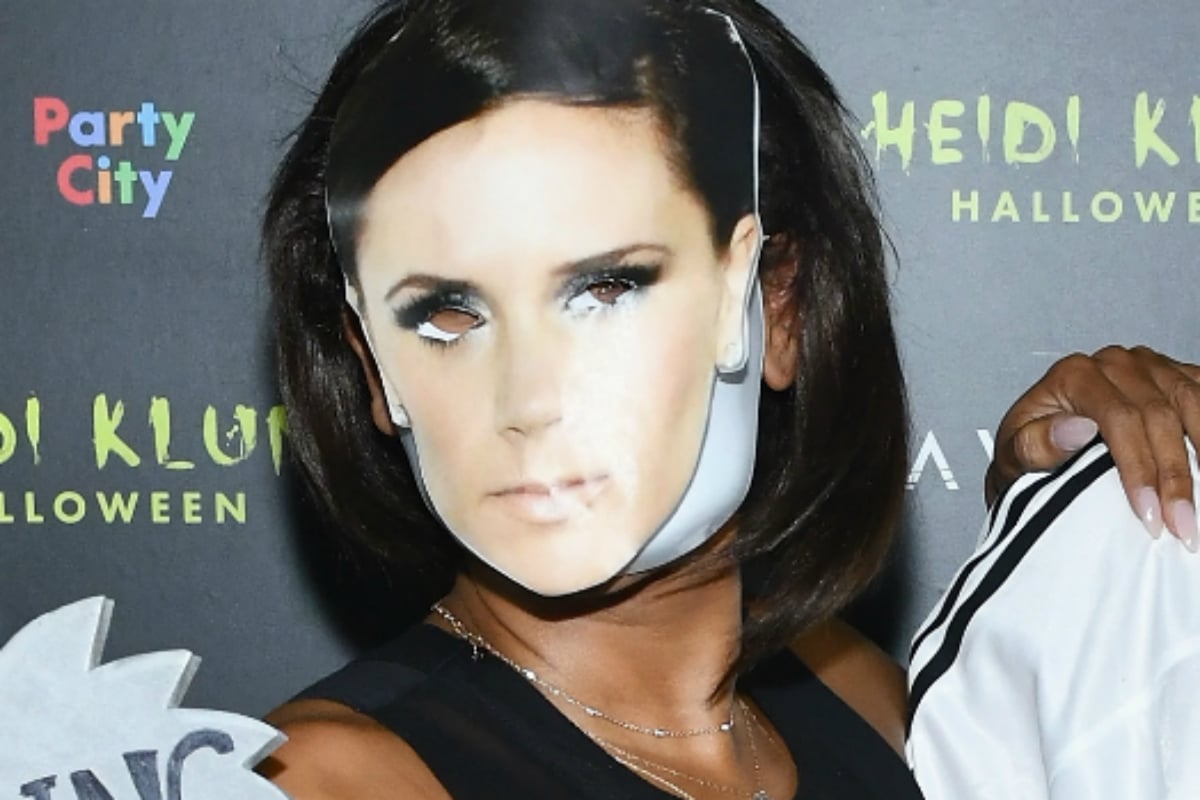 If you want to know how Mel B feels about her former Spice Girls bandmate Victoria Beckham, you really don't need to ask.
Because she made it pretty damn obvious with her choice of Halloween costume this year.
The Scary Spice singer, whose real name is Melanie Brown, and her friend dressed up as Posh and Becks for Heidi Klum's annual Halloween party.
Mel wore a mask of Victoria's face and was accompanied by her friend, hairdresser Gary Madatyan, who wore an LA Galaxy football shirt to impersonate footballer David.
The America's Got Talent judge also held a sign reading: "No I am not going on tour", a reference to earlier reports that all of the original band members, excluding Victoria, would be going on tour this year.