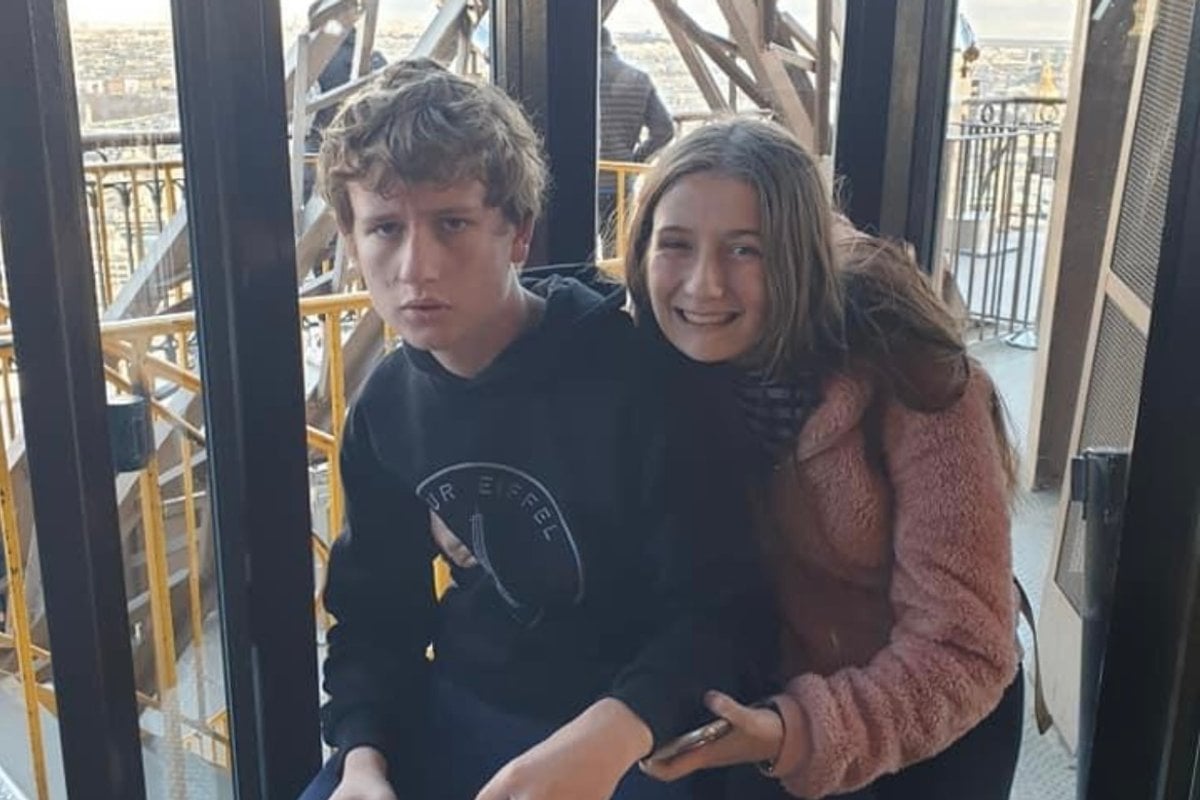 When my brother Tom received his diagnosis at just three years old, my parents were worried he would have to attend a special needs school. By the time he was school aged, they knew it was his only option.
For context, Tom has Intellectual Delay, ADHD and Global Development Delay (GDD). He's also just graduated from Year 12.
Growing up with Tom has brought so much joy to our lives. My siblings and I listen to him sing along to his favourite songs, watch him gain new skills, and see the joy on his face when we go out as a family.
But it's also very challenging.
Watch: The importance of disability representation in film and TV. Post continues below.
I wouldn't label Tom as non-verbal, as he can say some words. He regularly says things like "cup of tea" and "nuggets and chips." Yet his vocabulary is very minimal. So when he is upset and crying, he can't communicate why. As someone who has cared for him for so long, it's still difficult to grapple with.
Tom also has no understanding of safety. Until recently, my brother's love for running had resulted in some dangerous situations. He used to climb our back fence and run kilometres from home just to stimulate himself. Once he even got as far as the penguin enclosure at Featherdale Wildlife Park.