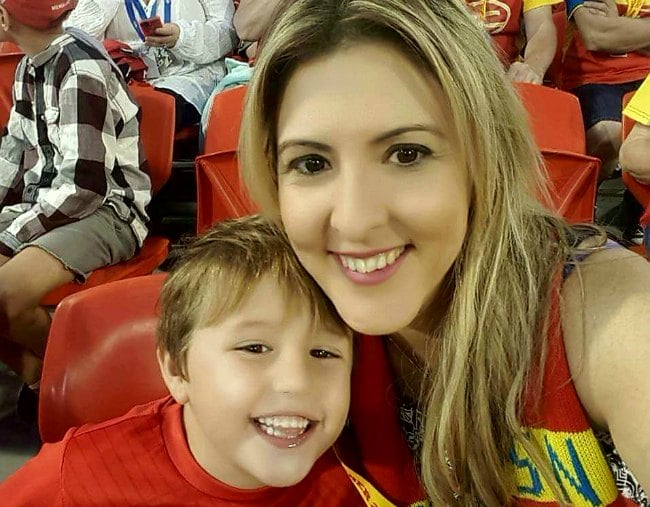 You've seen it before. A mother standing in a grocery store while her child has a meltdown on the floor. Onlookers stare, their faces easy to read: discipline your child.
For parents of children with disability, supporting their child through the daily challenges associated with disability is made more difficult by ignorance and judgement from their community.
For Debbie Baker, the supermarket scene is all too familiar.
"There were times I felt I had to discipline my kids when we were out in public because I was being scrutinised, criticised or attacked by those around me. Some of those people knew me, and some didn't," says Debbie.
Owner of South of the Border, Vanessa Cranfield speaks to Mia Freedman on parenting a child with a disability:
Debbie's three children have intellectual disabilities, and are now aged 20, 21 and 23. When her children were first diagnosed in the late 90s, invisible disabilities were still largely misunderstood and under-diagnosed.
"In my generation, hardly anyone was being diagnosed with anything. So when all three of my children were diagnosed, people just couldn't process it," said Debbie.
"Very few of our friends and family believed that there was anything going on with the children, they just felt that their diagnosis was an excuse. It was an excuse for us to not discipline them, to let them run wild."
Close to 20 years after Debbie's children were diagnosed, parents of children with disability are still facing the same challenges from public perception.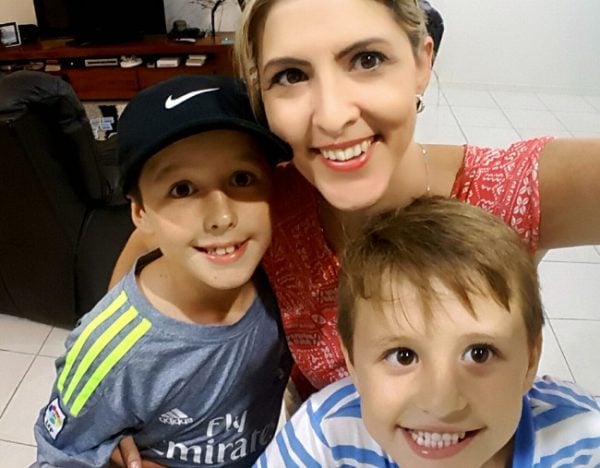 When eight-year-old Xavier was diagnosed with Autism and Asperger's Syndrome in 2016, his mother Rosanna Bell faced similar experiences.
"The older generation in particular tended to say, 'you've given him too much sugar,' or blamed his diet. I had a couple of people ask me if I drank alcohol when I was pregnant. It was really offensive stuff that is really hurtful when your child has just been diagnosed with a disability."
Over time, Rosanna developed a thick skin and attributes ill-informed comments to a lack of understanding of people with disability and their families.
"Now I just think 'oh what a ridiculous thing to say' or 'how stupid', it doesn't affect me the way it did in the beginning. I don't go home and cry when people say things anymore, I now realise it's just their lack of understanding."
Rosanna believes society would benefit from greater education and empathy around challenges faced by people with disability and their families.
"People don't understand the impact having a child with disability can bring to the family situation and to their siblings. If you've never had those experiences or heard of those experiences, it's very difficult to comprehend."
'Why do you only have one arm?' Paralympian Jessica Smith lets us know how best to speak to kids about disability, and how she answers their most curly questions. Post continues after audio.
Changing perceptions.
While Debbie and Rosanna believe awareness is growing, they say it has a long way to go before parents of children with disability benefit from real understanding, and therefore inclusion, in their community.
"I don't think that people's perception of disability is going to change overnight, but I do think that it's changing. I think society just needs to become a little more compassionate in general," says Debbie.
"We don't know what's happening in anyone's life, whether it be in themselves or with their family situation. So for us to sit back and judge on what we see, it's really wrong."
Both Debbie and Rosanna work at EPIC, an organisation which finds meaningful employment for people with disability.
Through their work, Debbie and Rosanna are helping pave the way for full inclusion of people with disability.
"It's inspiring to be surrounded by people at work that are passionate about raising the expectations for people with disability," said Debbie.
"I'm working with people who have lived experience of disability in their personal lives, and some that don't. But they are all so passionate and understanding, that's the kind of thing that gives me hope for the future."