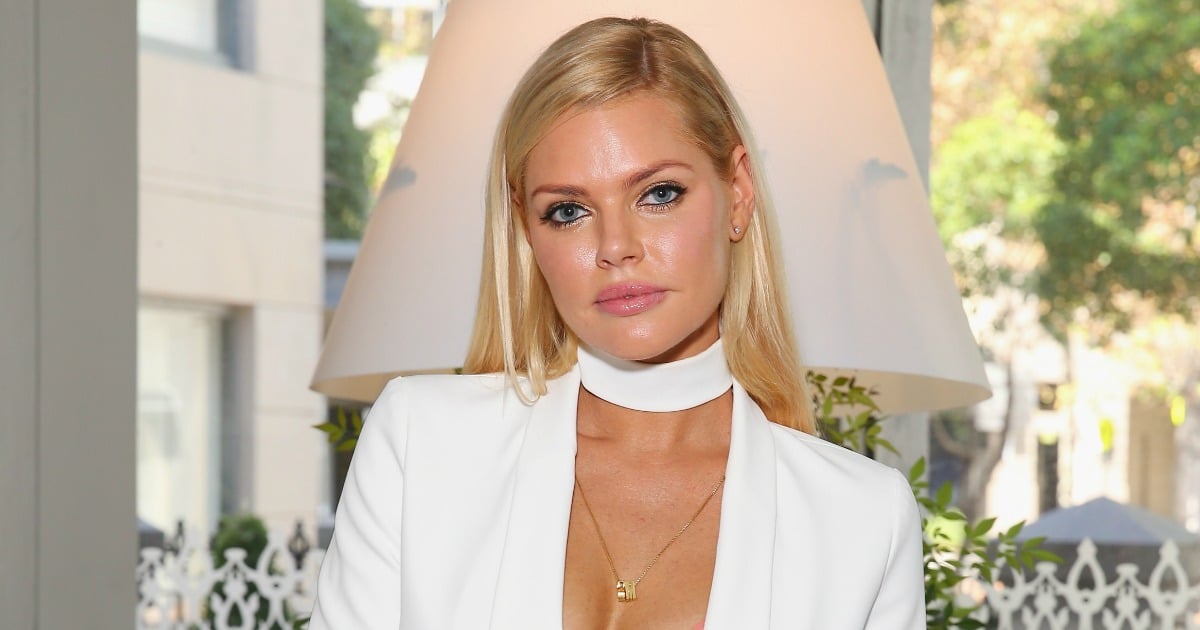 There are few things more annoying than when the temperature doesn't agree with your perfectly-styled, carefully-planned outfit.
While most of us would get in a huff and curse the weather gods, Sophie Monk's quick-thinking trick with a napkin saved her from a major wardrobe dilemma at a recent event .
You see, Monk had opted for a modern take on the Le Smoking look, wearing a tailored white pant suit from Aussie label LXE. She accessorised with a killer pair of Louboutins, an on-trend choker – and nothing but a pink bra under her jacket.
Sleek, stylish and a little daring, the outfit ticked all the boxes of a fashionable ensemble… until it came time to sit down for lunch.
Her first problem was one we can all relate to – how to keep a white outfit clean whilst eating.
"I'm not ruining this white outfit," she said on Snapchat, as she did the age-old trick of tucking in her napkin around her neck to create a chic-looking bib. (Another reason to embrace the choker, perhaps?)
Watch: Former fashion magazine editor Paula Joye shows you how to winterise your wardrobe. (Post continues after gallery.)