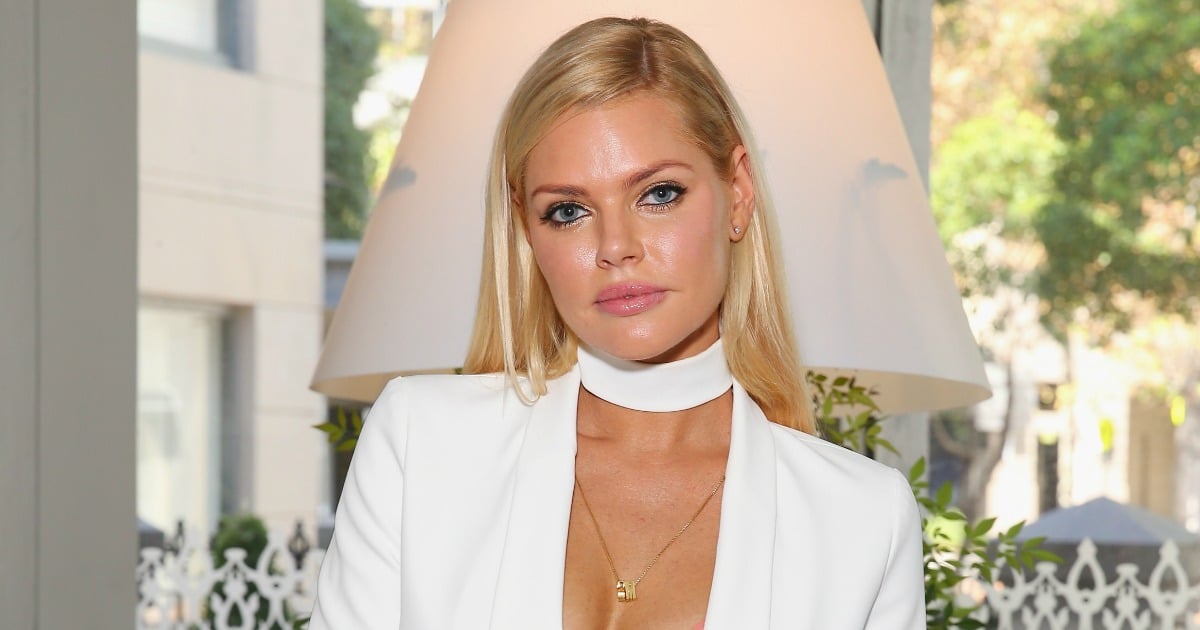 There are few things more annoying than when the temperature doesn't agree with your perfectly-styled, carefully-planned outfit.
While most of us would get in a huff and curse the weather gods, Sophie Monk's quick-thinking trick with a napkin saved her from a major wardrobe dilemma at a recent event .
You see, Monk had opted for a modern take on the Le Smoking look, wearing a tailored white pant suit from Aussie label LXE. She accessorised with a killer pair of Louboutins, an on-trend choker – and nothing but a pink bra under her jacket.
Sleek, stylish and a little daring, the outfit ticked all the boxes of a fashionable ensemble… until it came time to sit down for lunch.
Her first problem was one we can all relate to – how to keep a white outfit clean whilst eating.
"I'm not ruining this white outfit," she said on Snapchat, as she did the age-old trick of tucking in her napkin around her neck to create a chic-looking bib. (Another reason to embrace the choker, perhaps?)
Watch: Former fashion magazine editor Paula Joye shows you how to winterise your wardrobe. (Post continues after gallery.)
A few minutes later, Monk had another dilemma – the event space was too hot for her long sleeved jacket.
There were two obvious options: a) leave the jacket it on and sweat it out or b) Take off the jacket and eat in public in just her bra.
Luckily Monk avoided both, removing her bib and fashioning it into a hankercheif-style crop top, that would make any '90s popstar proud.
Monk quickly fashioned a top out of her napkin. Image: Snapchat/Sophie-Monk
She showed off the process on Snapchat, tying it around her chest before tucking the bra straps into the body of the top.