Alert the authorities. There's been a major breach of all that is good and pleasant about the world.
Someone, somewhere has ON PURPOSE created a monster. Introducing what is very much-quite-possibly-definitely the worst shoe trend to ever have existed on the earth.
The sock sneaker, a sneaker and sock hybrid that no-one asked for.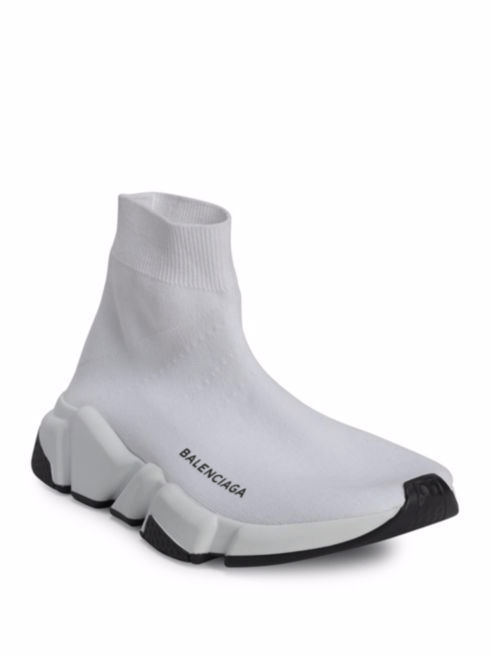 Anyone else think they look like an alien had its foot chopped off?
It's no secret that sneakers have enjoyed a fashion revolution the past few years, transforming from a shoe restricted to exercise and dads to accepted-to-the-point-of-encouraged for everyday (and even formal) wear.
That we don't mind. They're comfy, can look stylish and are actually practical for running after public transport.
But the sock sneaker is about five steps too far.
We can point the finger of blame at big athletic brands for first coming up with the concept a couple of years ago through the Nike Lunar Epic Flyknit and the Adidas NMD City Sock.