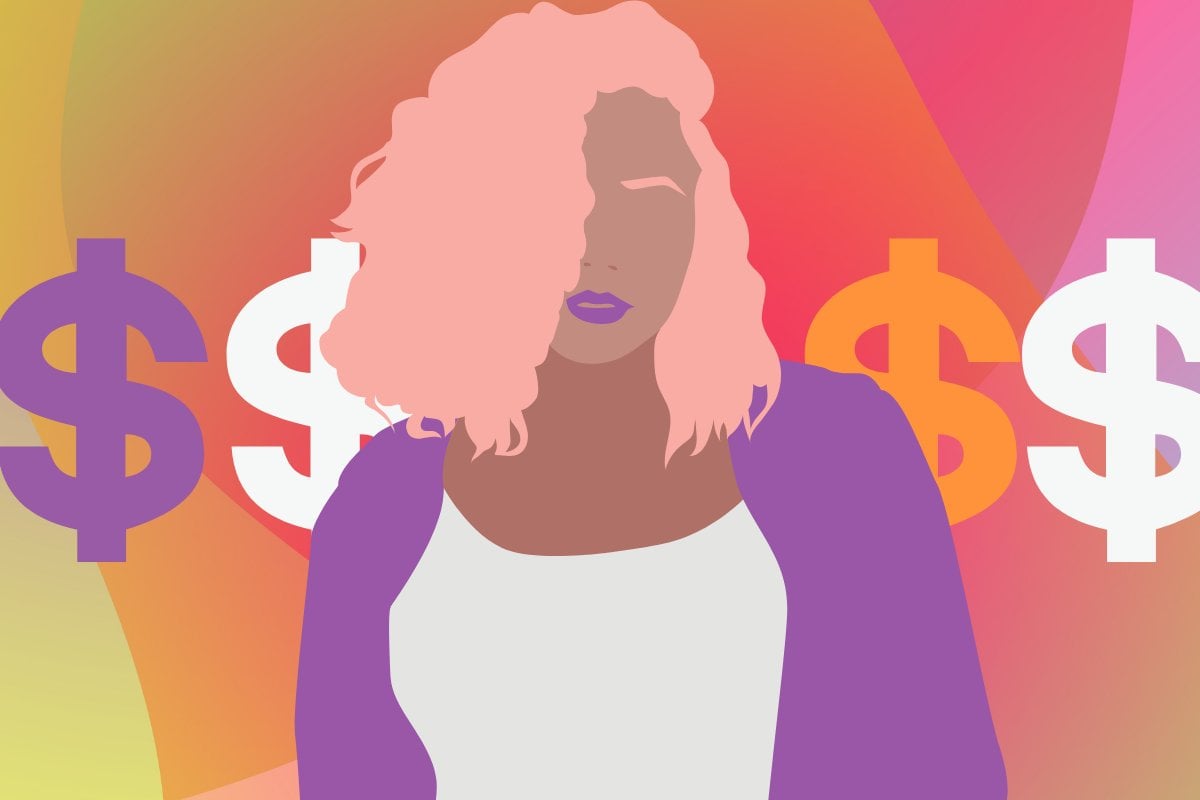 Mamamia's What My Salary Gets Me asks Australians to record a week in their financial lives. Kind of like a sex diary but with money. So not like a sex diary at all. In this series, we discover what women are really spending their hard-earned cash on, and nothing is too outrageous or too sacred. This week, a 38-year-old social worker shares her daily money diary.
Age: 38.
Job: Social worker (full time, middle management role, federal agency). My husband is in a senior business development role (full time, energy industry).
Salary: $118,500. My husband earns $200,000 (including commission).
Housing: New build; four-bedroom home in inner Brisbane, purchased for $1.1 million two and a half years ago. 
Dependants: Two children who attend local primary school, two four-month-old mini dachshund puppies and a three-year-old cat. 
Monthly expenses: 
Mortgage: $7,000 into offset account. 
House Insurance: $527.
Health insurance: $486.00 for the whole family. The biggest use is utilising local physio, massages and annual glasses prescriptions.
Income protection: $210 (combined), and additional critical illness cover: $150 (combined).
Phone: $220 (combined).
Internet: $65.
Car: $890.
Gym: $90 (combined). 
Streaming: Netflix, Stan, Binge, Amazon Prime, Apple - approximately $70 a month. 
Afterpay: $220. 
Pets: $20 to feed, plus additional costs for heartworm, tick/flea treatments and pet insurance.
Kids Activities:  
Chess: $300 per term (both children).
Auskick/AFL: $41 (both children).
Martial Arts: $256 (both children)
Donations: $80.
Monthly Prescriptions: $70.
Credit Card: We put all family payments on the shared credit card and pay back so we can gain extras like rewards points, frequent flyers, etc. Credit limit is $8,000, current owed is approximately $4,000. 
Savings: 
Assets: House was recently valued at approximately $1.35 million. We recently purchased a new car ($36,000) and paid with cash.