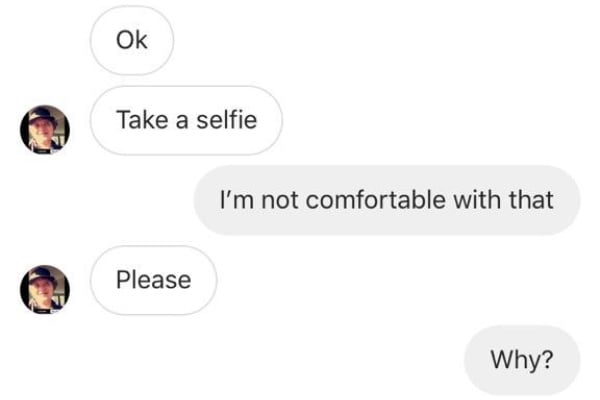 The mother of a 12-year-old girl said her daughter was left "upset and very shaken" after receiving a number of creepy messages on Instagram from a 16-year-old boy she did not know.
British mother Pauline Yau shared the messages and an explanation to Twitter as a warning to other parents about social media.
She said her daughter had a private Instagram account and had to ask her for permission before accepting any friend requests, but one day received a direct message out of the blue from a complete stranger.
1. This happened to my 12-yr old daughter on @instagram at the weekend. Yes, she's below the age limit for Insta, you have to be 13 but all her friends use it. She uses it responsibly, has a private account and she has to ask me before she can accept any friend requests

— Pauline Yau (@paulineyau) March 5, 2019
The conversation between 16-year-old Isaac and her daughter started out normal but her daughter was suspicious. Then, it got "pervy" despite the girl telling him she was only 12.
He called her "pretty and hot" and asked for a selfie, which the girl said she was not comfortable with.
"Then he just turned in to a giant sex pest," Yau wrote.
"Tbh I'm thinking about playing with myself," Isaac told her daughter.
"Do you play with yourself?"
Once again, Yau's daughter reminded Isaac that she was 12 years old, but he continued by asking her what her bra size was.