Facebook has launched a new version of its Messenger app that is aimed at children under age 13.
Messenger Kids is being trialled in the US as a standalone app for a smartphone or tablet that is controlled from a parent's Facebook account and does not create a main Facebook profile for young users.
LISTEN: We discuss how to get teens off their phones at night, on our podcast for imperfect parents. Post continues below.
The social network says the app has been designed to enable children to "safely" video chat and message friends and family, and has been developed in consultation with parents and safety experts.
"Today, parents are increasingly allowing their children to use tablets and smartphones, but often have questions and concerns about how their kids use them and which apps are appropriate," Facebook's Loren Cheng said.
"In addition to our research with thousands of parents, we've engaged with over a dozen expert advisers in the areas of child development, online safety, and children's media and technology who've helped inform our approach to building our first app for kids."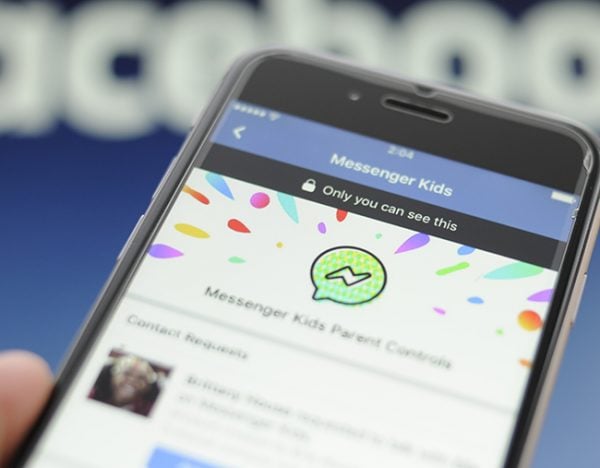 Messenger Kids requires parents to set up an account for their child, where only a name is required, with all contacts added and approved by parents from their main Facebook account.
The app is currently only available in the US on Apple's iOS operating system.
Facebook says the app complies with US child online privacy laws and contains no adverts.