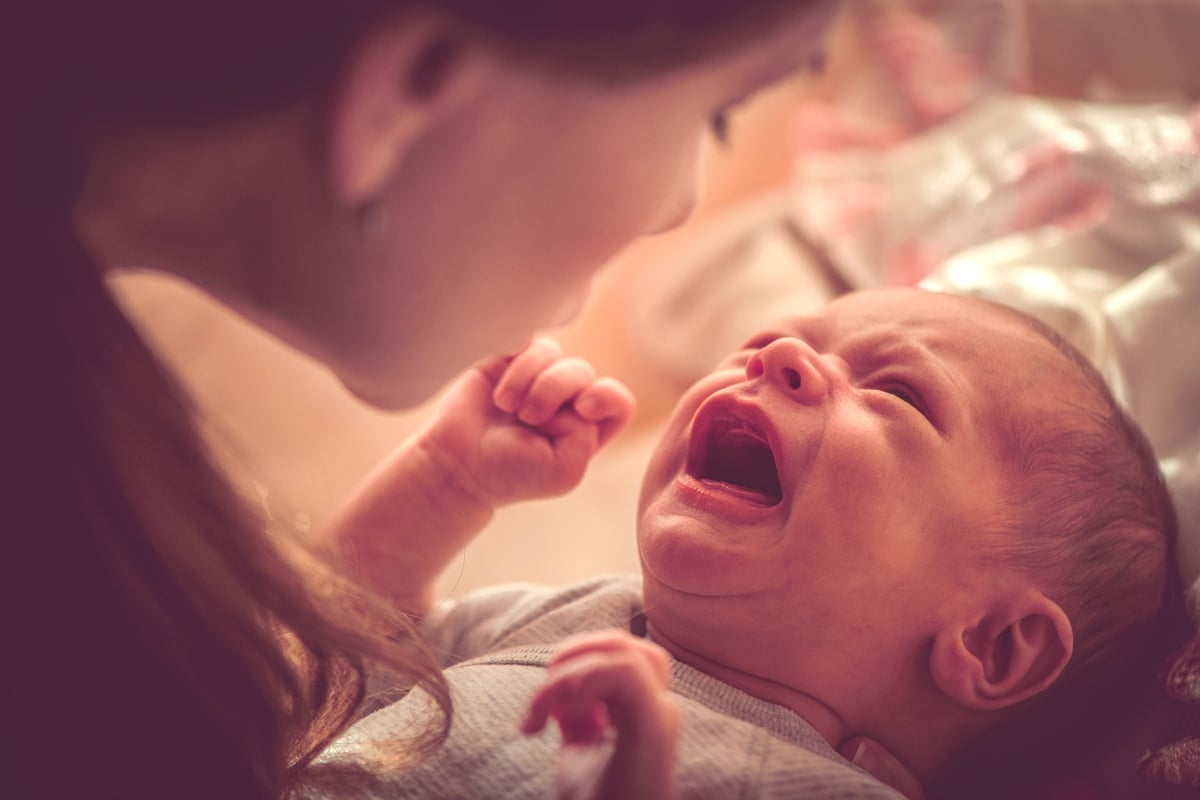 At the risk of pissing off a whole lot of sleep deprived Aussie parents who may or may not be reading this at 2:56am, science reckons there's an upside to having a baby who doesn't sleep through the night.
That's right. The dark circles etched under your eyes and complete loss of sanity might not be for nothing.
Research from a UK university has established what it believes to be a direct link between a baby's inability to sleep through the night and their intelligence.
In other words, non-sleeping babies are potentially smarter than ones who sleep like tiny angels.
Professor Peter Fleming from the University of Bristol is the person to direct any rage at – in an interview with Buzzfeed, the professor of infant health said not sleeping through the night and intelligence are correlated.
Side note – here's how new parents Sam and Snez get their baby Willow to sleep. Post continues after video.