We have all been there, the moment that sleep deprivation hits you like a pile of bricks.
For me, it was when my eldest son was 10-weeks-old. We hadn't slept properly for weeks and everything was becoming hard – housework, daily routine, exercise, eating but most of all; relationships.
My husband, Joel, and I who never fight started sniping at each other and despite spending nearly 10 years together without having had one, it suddenly became a daily occurrence.
I knew something had to change. The sleep deprivation was starting to ruin every aspect of our lives. The best time of my life was becoming horrible and to be honest, really hard.
I had been working in the fields of Early Childhood Education and wellbeing since 2007 and knew all the things to do that would allow me to have "good habits in place". But I had been so convinced in my hazy mummy brain that developing any sleep skills meant CIO (cry it out) and I was not (and am still not) comfortable with that.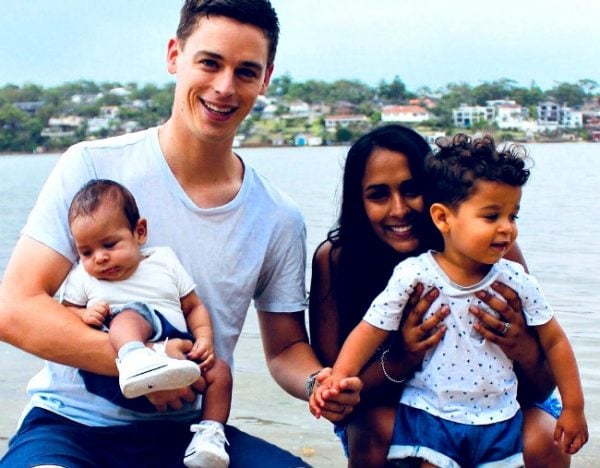 I had read many books and had done so much research. Professionally, I was extremely well versed in infant behaviour and what to do and what not to do. But there I was, bouncing up and down on a yoga ball for up to 90 minutes, six to eight times a day (I even developed a gluteal muscle strain) trying to get my little mini me to sleep.
What I needed was support. I needed someone to come in and give me a cuddle, some tough love and say, "You are going to be OK and I'm here to help you."
Now don't get me wrong, on the whole I have a truly amazingly supportive and wonderful family. Being a wife to an international pilot meant I was on my own for days at a time and after my newborn was diagnosed with chronic reflux at 10-days-old, my confidence was shattered.
I sought support... and I never looked back.
Fast forward two years and I am now providing support, guidance and knowledge to sleep deprived parents all over the world. I run my own Paediatric Sleep Consultancy Business: Sleep Sweet Sleep Deep. My mission is to support and arm parents with all the tools and techniques they need to not only have their children sleeping well, but to give themselves a chance to be the best versions of themselves.
In my experience, quality of life as a parent goes hand in hand with maximising their's and their children's sleep.