Welcoming a brand new baby into your life is, of course, a joyful occasion.
But there's one thing all new parents know about bringing baby home for the first time: it's time to say farewell to a good night's sleep.
For decades – centuries, even – parents have banded together to help each other make it through those (sometimes painful) first few months, sharing their tips and tricks to helping baby sleep through the night.
According to a baby sleep expert, we may have it all wrong.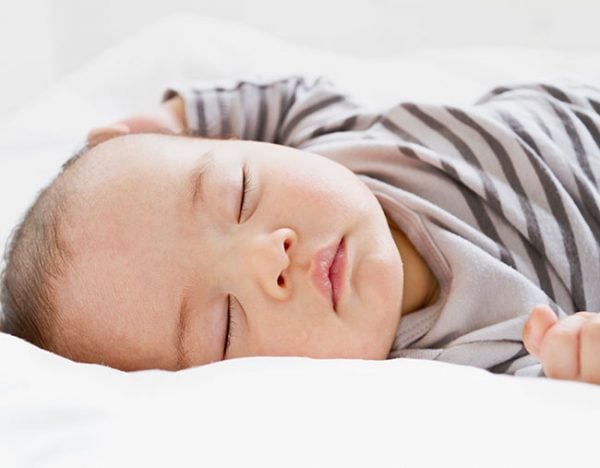 Speaking to The Sun, Natasha Cross, director of Baby Sleep Matters and a mum of two, there are some common misconceptions we've all been following that may actually hinder, rather than help, a baby sleep.
The first thing she says needs to be eliminated? Each and every sleep aid.
"The first thing I tell parents is to remove all sleep aids," she told The Sun.
"Whether that's a mobile over their cot, rocking them to sleep or driving around the block with the baby strapped in to his or her car seat, it has to go."