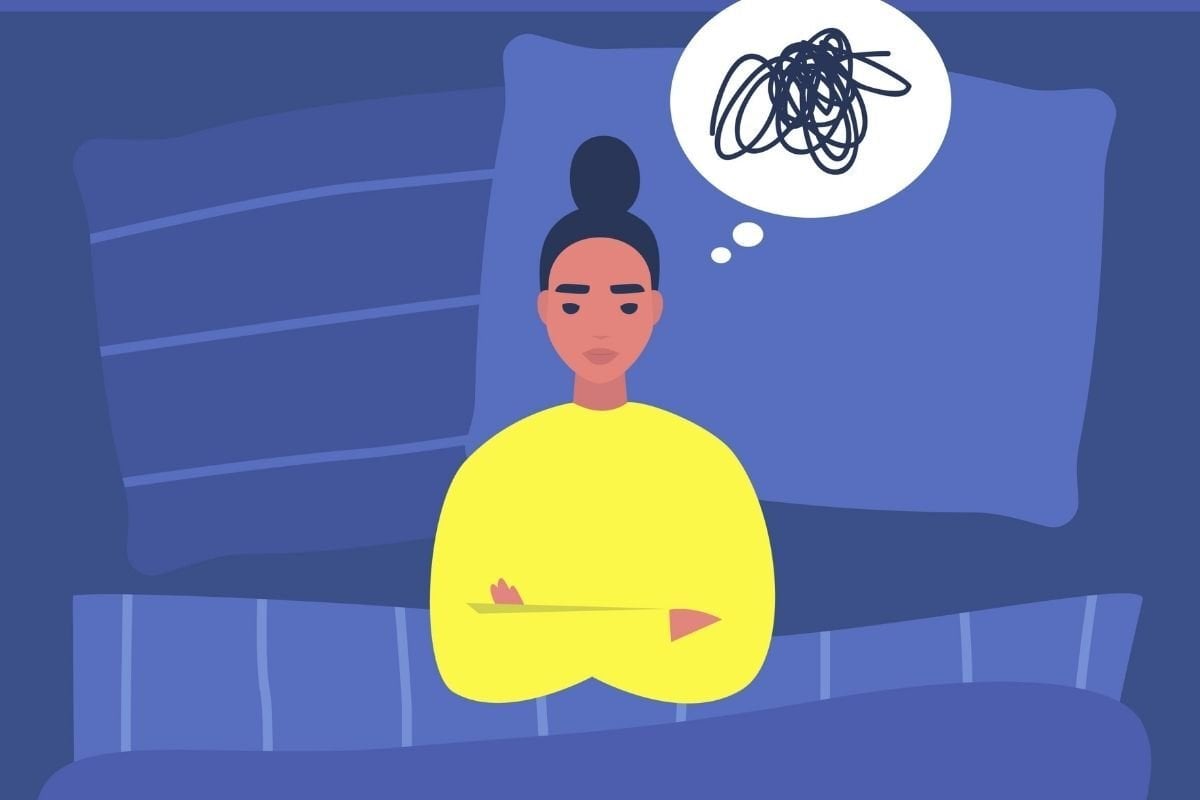 You and sleep. How are you both getting along? Not... great? Don't worry - it's not just you.
According to a report by The Royal Australian College of General Practitioners (RACGP), a whopping 60 per cent of us struggle to sleep three or more times per week. That's a lot of people not getting their recommended shut eye.
And it's such an important thing, too!
Watch: How to sleep again in four simple steps. Post continues below.
While a bad night of sleep might seem like NBD (omg get off our backs!), if you're finding that you can't fix it by tweaking some small habits, it may be a sign you need to seek some professional help.
Yes, really!
Because regularly having a shitty sleep could actually be doing some serious long-term harm to your overall health. 
Short-term effects of low quality and quantity of sleep include things like mood swings and lack of focus - but in the long-run it can also really affect your wellbeing. 
We're talking high blood pressure, diabetes, memory loss and heart failure... yikes.
So, it could be time to take a look at your sleep issues and speak with someone, rather than pretending it's all okay.
Below, we look at some of the top sleep problems you should never ignore.
1. You constantly find it hard to fall asleep.
Do you find it hard to fall asleep, like.... every single night? According to experts, there are a whole range of different factors that might be making it difficult. 
First off is the whole scrolling on your phone thing. Not only does your phone emit blue light (which suppresses melatonin), but staring at a phone stimulates your brain and delays REM sleep. 
Not ideal.
Insomnia is another common disorder, which means you have trouble both falling asleep and staying asleep.
While many people will experience short-term insomnia (lasting for a few days or weeks), others will experience chronic insomnia - which can last for months on end.
Another common cause is a condition called restless legs syndrome. Heard of it before?