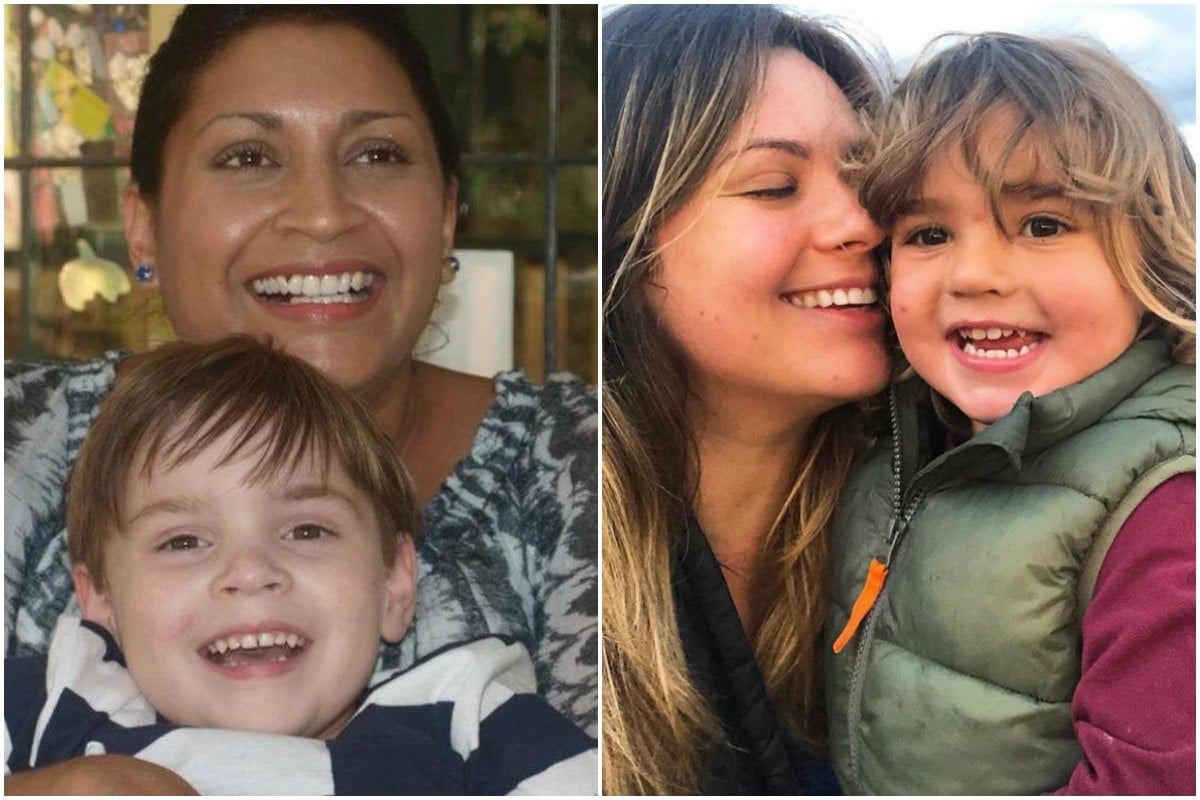 There's nothing like a completely fictitious occasion to help drag up your emotional baggage. Valentine's Day, Mother's Day… and this weekend, we have Father's Day.
For single mums, Father's Day is a strange one, because while it's not about us, it can bring up all sorts of feelings. It's complicated and bittersweet.
I know, because I've been a sole parent for 10 years. In that time, I've felt all the feelings and come full circle.
I also know that it's helpful to hear you're not alone, and see how others in your 'village' are handling the day.
So, we spoke to four single mums about what they do (and don't do) for their kids' dad on Father's Day. Here's what they said, and I share my story too.
Angela Bishop talks to Mia Freedman about the transition to becoming a single mum. Post continues below.
Elizabeth: "It still stings knowing I'm not a part of the days I used to dream about once upon a time."
I've been separated for two years. Father's Day this year falls on my weekend with my son, Ollie, who is three.
Co-parenting is like baking a cake; one of the key ingredients to getting it all nice and spongy and delicious is flexibility.
We're raising a living, breathing, conscious human being whose needs and wants are changeable, and that requires us to be adaptable if we want any chance of doing a good job at this thing.
I know that on Father's Day, Ollie needs to be with his dad. So, we've decided his dad will come and collect both of us in the morning, we'll all go and watch Ollie play soccer, then they will go off to spend the day together doing as they please.