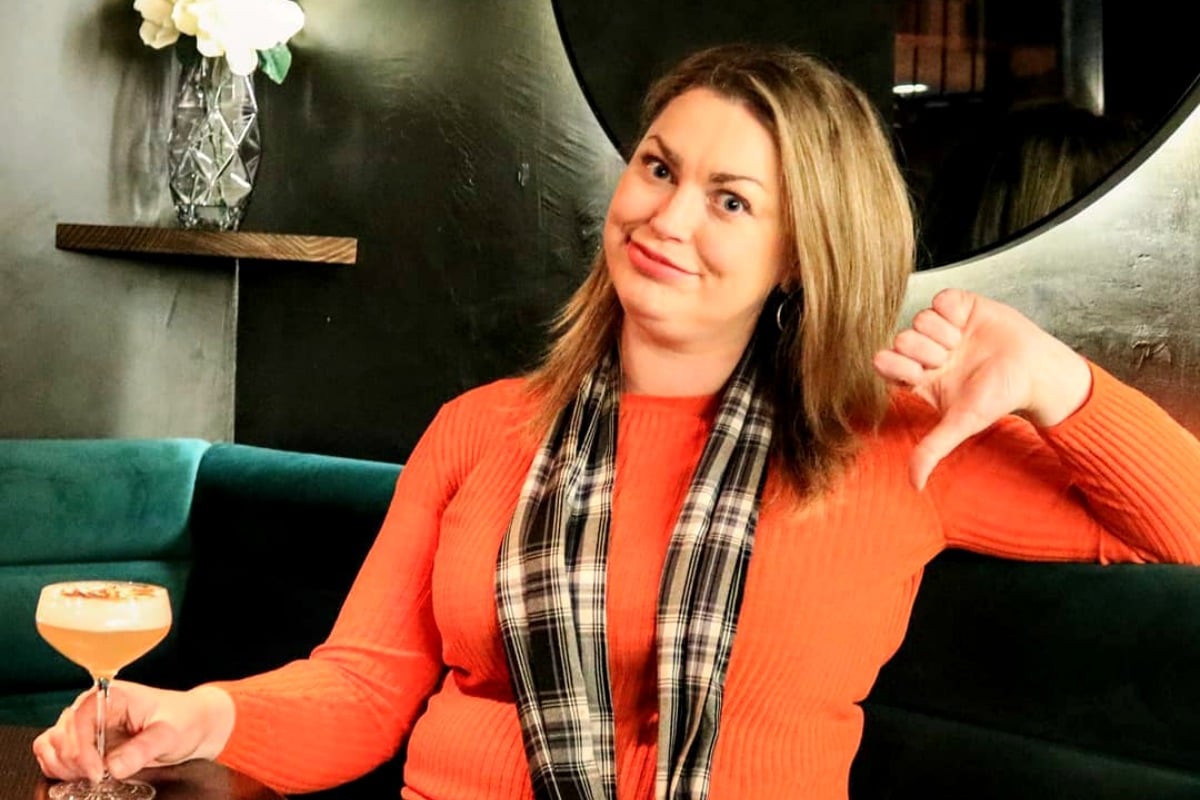 It's the most wonderful time of the year! Yes, soon the expiry dates on the milk will start matching my birthday.
For everyone else, it is also Christmas – and one of the most difficult periods of the year for a single person to navigate. From awkward office parties to nosy family members, there is a Santa's sack full of difficult moments to work your way through.
As a Tinder expert and creator of the Facebook Page, Bad Dates of Melbourne, I've had plenty of experience navigating sacks, and would like to offer you my advice on surviving the silly season as a singleton.
Are you dreading your family Christmas? Post continues below.
How do I withstand the work end-of-year party?
The office Christmas party is the perfect opportunity to spend three weeks fantasising about making a move on Kevin from Accounts…before finding out three wines in he has a girlfriend he simply never mentions.
Avoid disappointment by subtly finding out if he has a partner by stalking his Instagram.
Failing this, a frank email requesting disclosure on his relationship status will also work, as you'll be fired and there'll be no longer be a party for you to attend.
How do I deal with well-meaning family?
The annual family Christmas do is usually filled with well-meaning relatives whose sole interest in life is finding out whether you have a boyfriend.
This can make for awkward conversation when your primary relationship is with a chicken nugget.
 










View this post on Instagram