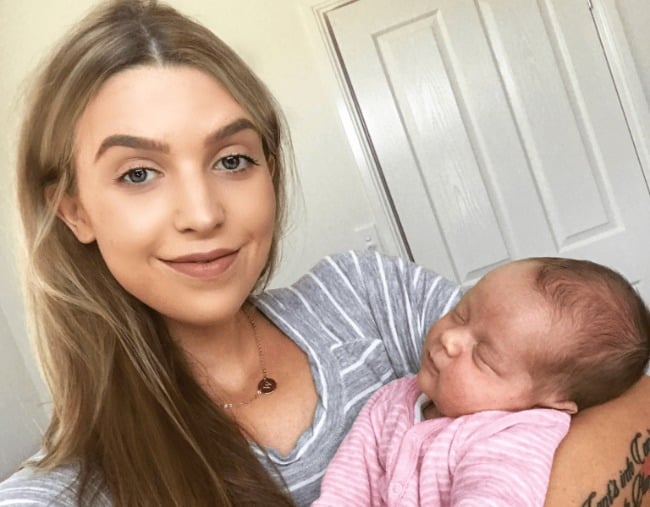 Warning: This post deals with topics of post natal depression and post natal anxiety and may be triggering for some readers. 
Coming up to the final days of my pregnancy with my second child, I often thought to myself, "Surely I won't go through that terrible phase where I feel like 'that' again, besides, she's my second child I have no reason to feel like 'that' this time around."
Boy, was I wrong.
Let's start from the beginning. I've always had anxiety, ever since I can remember. Most of the women in my family have anxiety so I never felt like I was entirely different to anyone else. The teenage years were of course… rough; all those bloody hormones. Time passed, I met my husband, got married, and we decided to have babies. We were so fortunate to fall pregnant fast with our first-born; Harper.
I knew I would be technically 'predisposed' to post natal depression and anxiety considering my family history. However, I thought surely I could beat the odds. I was SO excited to be having a baby… who could really be depressed when they have a new little bundle of joy?
I soon learnt it doesn't work like that.
The first few weeks of my first born, Harper's life, I found myself with the worst anxiety I have ever experienced. I was constantly terrified. Terrified of what?
That Harper would choke. That Harper wouldn't sleep. That I wasn't a good mother. That I would accidentally kill her. That I wasn't giving her enough tummy time. That I was giving her too much tummy time. That I was no longer a good wife. That I wouldn't feel like me again. That I would never feel comfortable enough to leave her with anyone else. And that was just a quarter of the anxieties and thoughts running through my head.
I was so very, very depressed at times and I simply didn't know why. Now I've gone through a bit of depression before as a teenager, but it wasn't for long. I was very familiar with anxiety, but this sense of deep depression I felt was like nothing else.