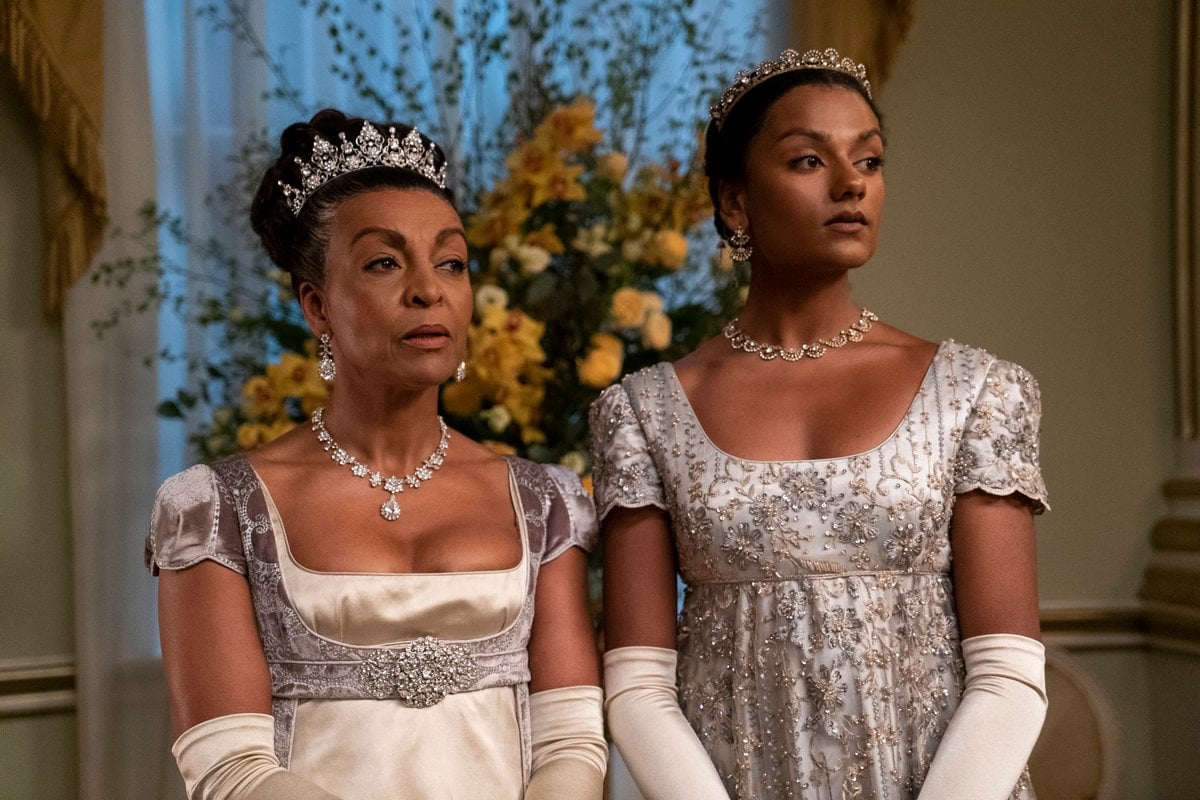 Last month, Bridgerton returned for a second season.
The historical drama, produced by powerhouse Shonda Rhimes (the woman behind Grey's Anatomy) and set during the Regency era in England, follows the powerful Bridgerton family as they attempt to find love in London's high society. 
The first season focused on the eldest daughter, Daphne, and the second season focuses on the eldest son, Anthony.
It's gripping, it's steamy, and it's the perfect escape from reality.
If you haven't watched Bridgerton yet, here's the trailer. Post continues below.
If you're like us, you've already devoured all eight episodes of season two and need something to fill your Bridgerton-hole-shaped heart. 
To save you from scanning the internet to find something to watch next, we've compiled a list of seven sexy, historical shows to watch after Bridgerton.
You're welcome.
Outlander
Image: Starz.