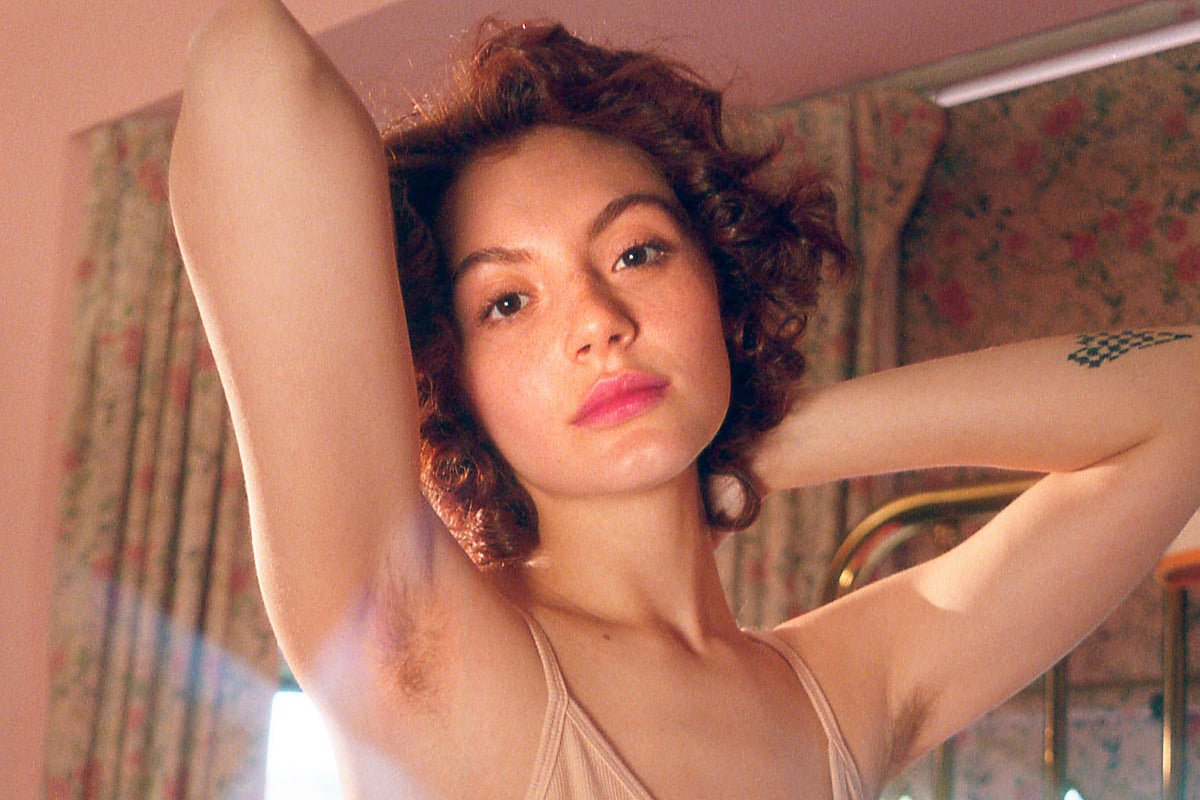 Deciding not to shave my armpits for a month wasn't a conscious move.
There was nothing political in it. I wasn't making a stand about anything. I simply… forgot to buy razors at the supermarket three grocery shops in a row.
My legs haven't been shaved for a month either, but that's not the exciting part of this story.
The reason you came here is because something unexpected happened when my underarm hair was left to grow as nature intended. Rather than regressing into the disgusting, unlovable creature society would have us believe women with un-shaved underarms are, the exact opposite happened.
I became less sweaty. And less… moist/damp.
Side note – here are some more delightful facts about why body hair is awesome, not gross. Post continues after video.
On the sweat scale of dry to drenched, I feel I sit on the wetter end. In the summer months when it's hot and humid, and after any form of exercise, I find myself quite damp under the arms. I've used clinical strength antiperspirant and other sweat-busting products (thigh chafe creams, sweat-reducing powders etc.) for years.
But after a month of not touching the hair under my arms with a sharp object – which I've religiously shaved off at the first sign of stubble since I was a teenager – I can confidently say nothing has been able to keep me dry like my armpit hair.
Sure, I was still 'sweaty'. Having a tuft of one centimetre-long hair on my armpits didn't stop me from sweating or smelling. It did, however, make me feel drier under the arms, and I found the underarms of my t-shirts weren't as wet at the end of the day as they normally are.
Naturally, I Googled my observations to find out if I'd stumbled upon a groundbreaking physiological discovery or if I was medical marvel and should turn myself in to be studied by international researchers.