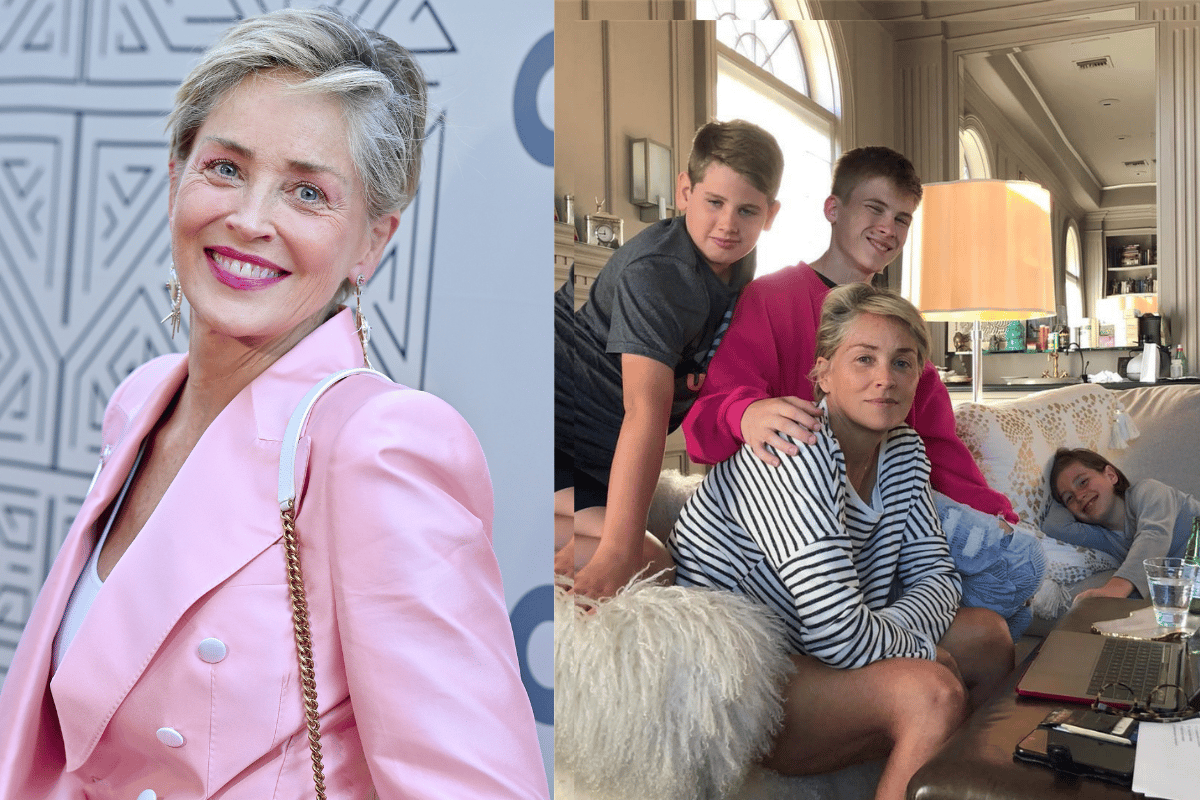 This post deals with miscarriage and might be triggering for some readers.
Sharon Stone is a certified legend of Hollywood.
Known for iconic roles in Basic Instinct and Casino, she was one of the biggest, most bankable stars of the '90s. Then in 2001, a major stroke impacted not only her career, but her entire life path.
At the time, she was married to Phil Bronstein, an American journalist and editor. Bronstein and Stone had tried throughout their marriage to conceive. They sadly experienced miscarriage multiple times.
Stone said it was the difficulty to have a child and her stroke that changed their marriage. They managed to adopt a son, Roan Bronstein Stone, now 22. But in 2003, Bronstein filed for divorce, which was followed by a fight over the custody of their son.
Reflecting on the breakdown of the marriage, Stone told AARP magazine: "He [Bronstein] just didn't see me, talk to me, look at me... His initial intention with me was probably corrupt. I was suckered. I'm embarrassed to say that."
At first, the couple shared joint custody. But the custody battle ended with a judge ruling that Roan should primarily live with his dad, with Stone receiving visitation rights. 
In her 2021 book The Beauty of Living Twice, Stone said that period of her life was one of the most difficult she has ever endured. 
Watch: Sharon Stone on her infamous Basic Instinct scene. Post continues below.
She elaborated to Saga Magazine, saying: "After I lost primary custody of Roan, I couldn't function. I just lay on the couch. I was so damn tired. I would cry. I couldn't focus on anything but having my son back in my arms. Nothing else mattered, just getting him back."
Court papers revealed that Stone "wanted to put Botox in her son's feet to keep them from smelling" and the judge reportedly said "Stone's overreactions to medical issues were a painful problem" for the child.
Stone has since signed a confidentiality agreement about the specifics of the custody ruling. And following a "very long, very difficult game of custody chess", Roan now lives with his mother. 
After the marriage, Stone experienced a few additional miscarriages too.