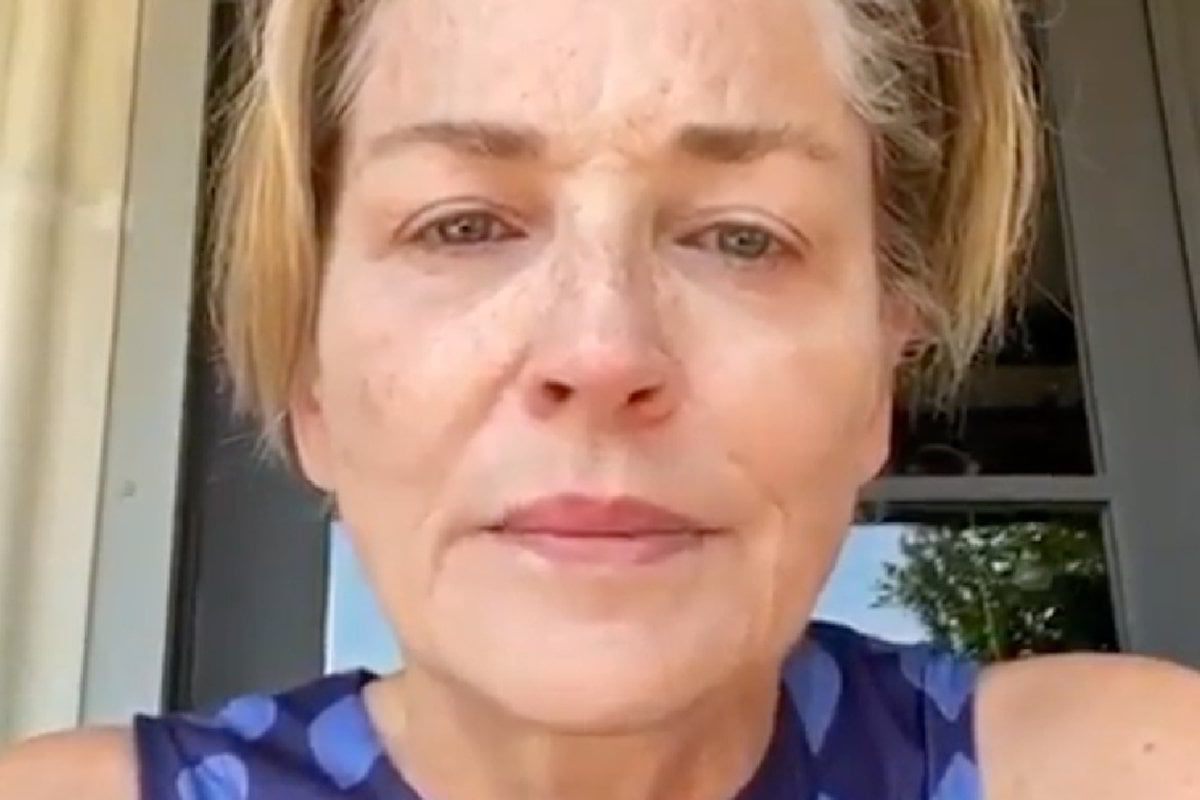 Sharon Stone has shared an emotional update on the state of COVID-19 in the United States. 
In her family alone, she has lost both her grandmother and godmother to coronavirus and now her sister, Kelly Stone, and her husband Bruce, are fighting for their lives.
In a video uploaded to Instagram, the Basic Instinct actress explained how her sister and brother-in-law are coping with the virus, how the healthcare system frankly isn't coping and the truth about accessibility to COVID-19 tests in America.
Watch: Thank you to masks. Post continues below.

"As many of you know, I posted about my sister being in hospital in a COVID room and that she has lupus and is fighting for her life," the 62-year-old began. 
"I didn't let you know that her husband Bruce, is also in a COVID room in the same ward, fighting for his life."
As Stone explained, her sister and brother-in-law stayed at home as long as possible because of the rules in the state of Montana.