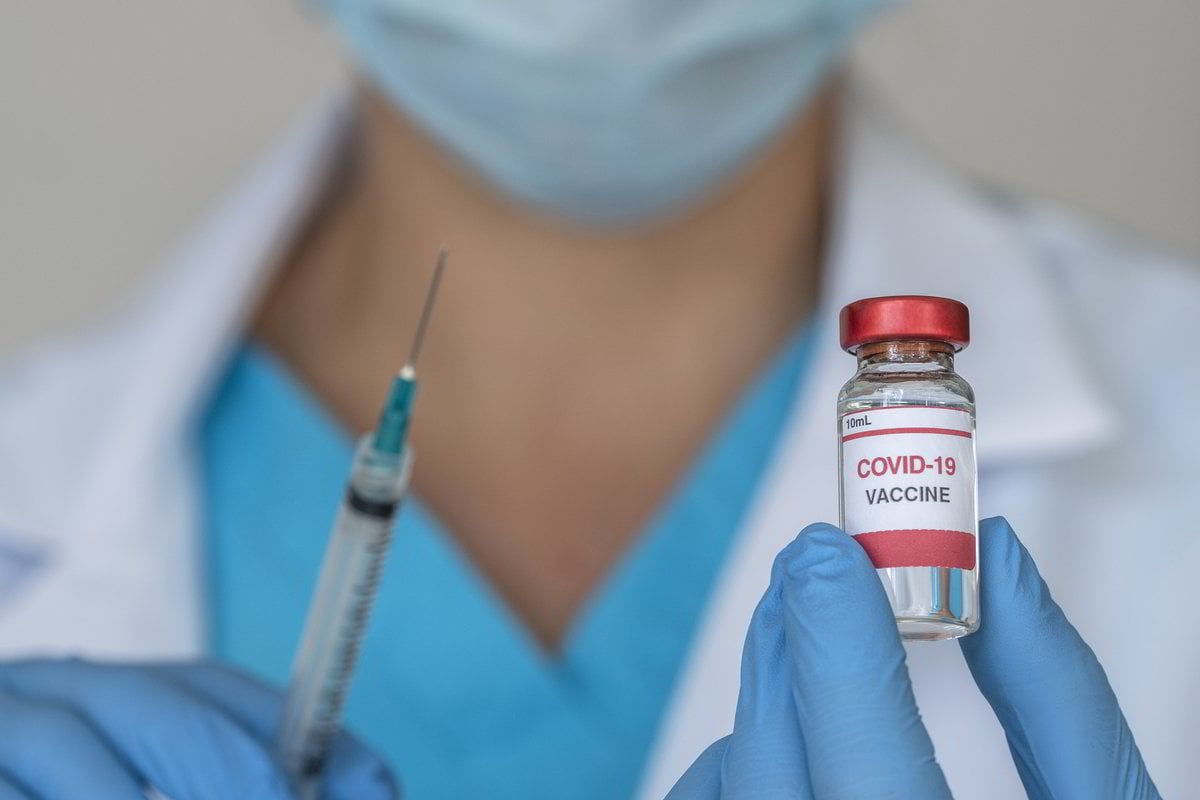 It was the announcement we had all been waiting for. 
After months of lockdowns, the closing of borders, and social distancing, we finally had promising news about a COVID-19 vaccine. 
But when the news was announced, it wasn't exactly the reaction we were expecting.
Instead of rejoicing in the streets, the news in August of Russia's Sputnik V COVID-19 vaccine came with a side of... skepticism. And now, just this week, 26 scientists - most of whom work at universities in Italy - have signed an open letter questioning the reliability of the data presented in the early stage trial results of the Russian COVID-19 vaccine, Sputnik-V.
Talking about vaccination can be tricky, but here's how you can respond to five of the most common questions. Post continues below.

The news was first announced in early August when Russian President Vladimir Putin confirmed that the nation had become the first in the world to begin the manufacturing stage of a coronavirus vaccine, describing it as "a very important step for the world".
In the announcement, Putin claimed that the vaccine works "quite effectively" and "forms a stable immunity" against COVID-19.
He also stated that one of his daughters had already received the vaccine, sharing: "She's feeling well and has a high number of antibodies."
Here's what we know about the latest developments in the race for the COVID-19 vaccine.
Oxford's vaccine put on pause. 
This week it was announced that late-stage trials of the AstraZeneca-Oxford University vaccine were paused after one person became ill, reportedly suffering from neurological symptoms associated with a rare spinal inflammatory disorder.
AstraZeneca on Wednesday said a final diagnosis was still pending as more tests were carried out.
The news follows reports the United States is aiming for fast-track authorisation or approval of a vaccine before November's presidential election.
However, leading US and European vaccine developers on Tuesday pledged to uphold scientific safety and efficacy standards for their experimental vaccines and not bow to political pressures to rush the process.