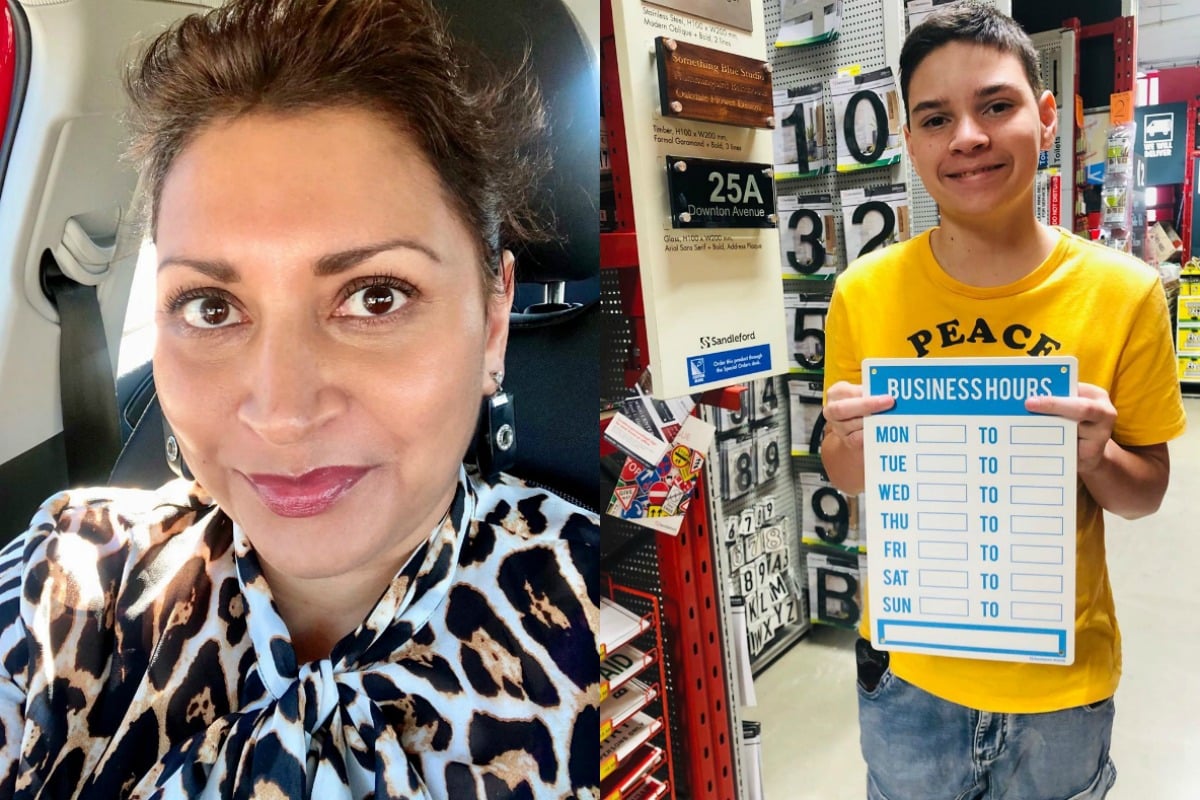 If I told you there was a way you could reduce your workload at home and the emotional labour for your family, and it was FREE, would you do it?
Speaking to many of my mum friends, it sounds good in theory, but no, they wouldn't. Because it's a mum's job to be everything to everyone and if you're not doing it all, are you even a proper mother?
Well, my friends, I'm here to liberate you from that thinking. While you're crumbling under the impossible emotional and physical load that is parenting in 2020, the answer is right in front of you.
CHILD. LABOUR.
Just joking, it's not remotely child labour. At all. But it does involve your children; you know, the little people for whom you're doing everything.
Watch: What's the sexiest thing in the world? Sharing the mental load, of course. Post continues below.
But what if I told you that by stopping doing every little thing for them AND in letting your kids learn about how to look after themselves, you are in fact doing your job as a mother?
Mind. Blown.