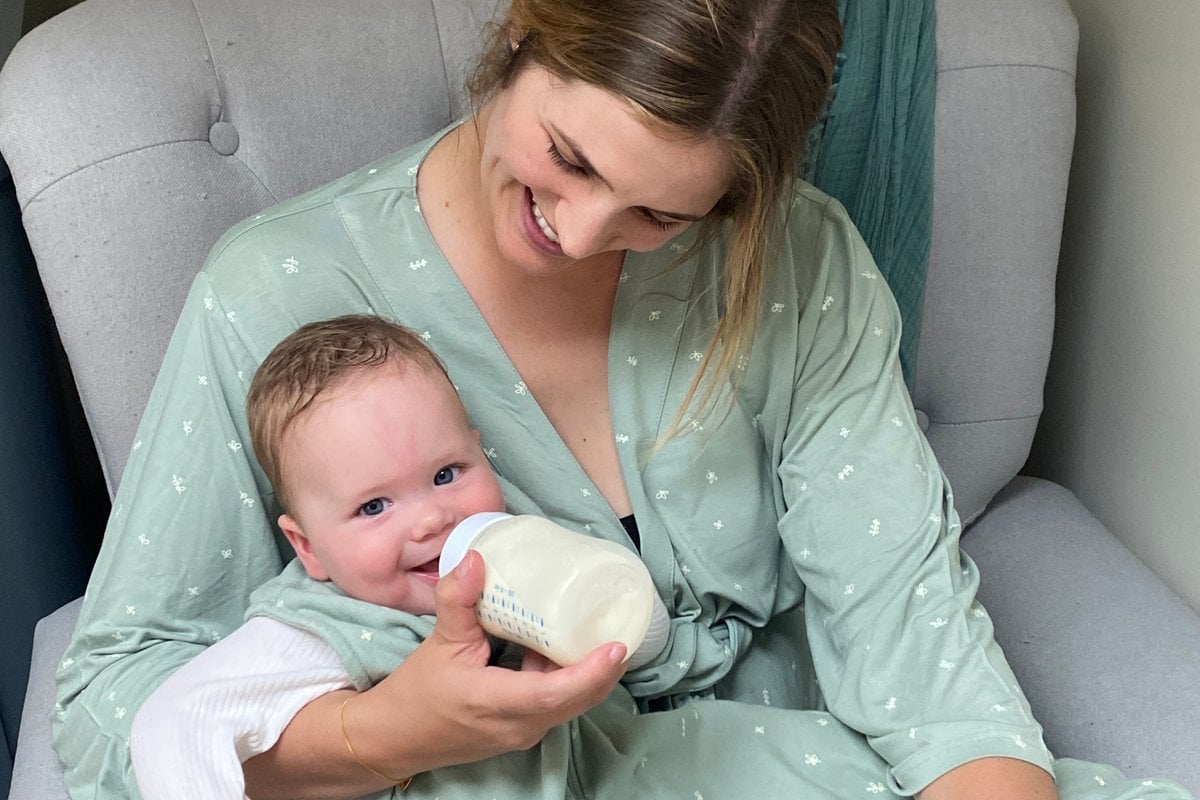 This week is World Breastfeeding Week, and there's no understating its importance. Without a doubt, there's more work to be done in advocating for the rights of women, especially in the postpartum period. Raising awareness of the demands of breastfeeding and ensuring that women have access to adequate support, including appropriate leave from work and facilities when they return, is critical to the health of both mothers and babies.
So you won't hear any arguments from me: advocating for mothers who breastfeed is critical.
But so is advocating for mothers who don't.
There's no question that mothers who don't breastfeed, or who don't breastfeed for long, remain the subject of criticism - both generally, in the messages we broadcast as a society, and specifically, in how people feel entitled to approach individuals and comment on how they're feeding their child.
While you're here... breast or bottle, we support you! Post continues after video.
The comments vary in tone and style, but they are substantially the same.