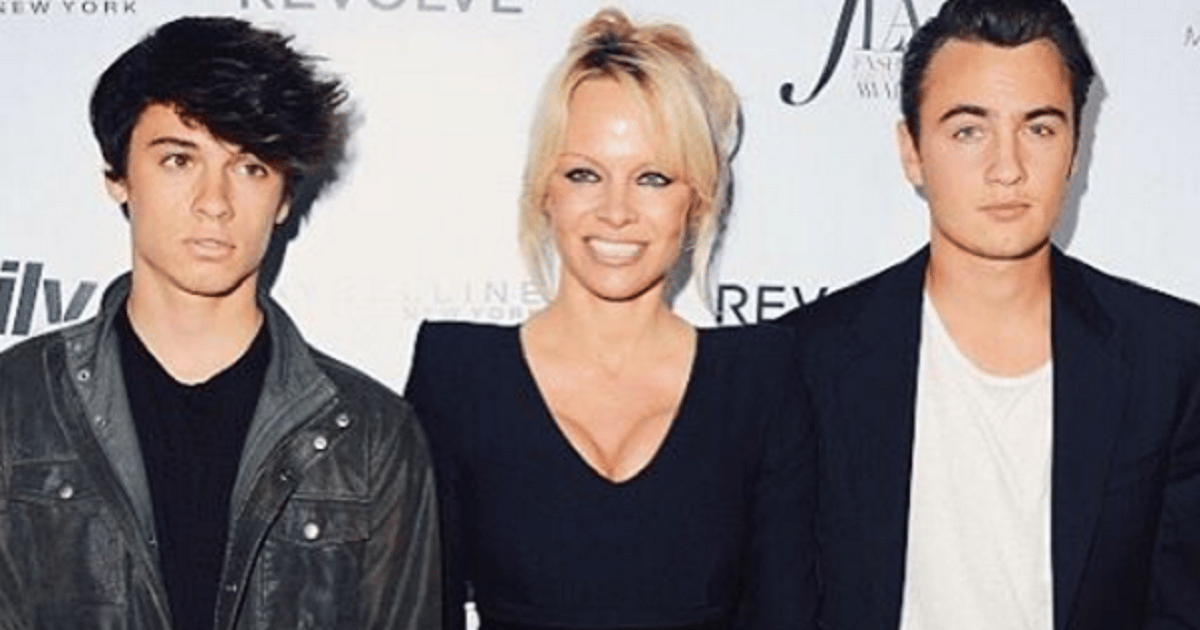 When I first read that sex-icon Pamela Anderson had written an op-ed calling for men to stop watching porn, I allowed myself to imagine porn being banned and a world in which parents like myself were free from the task of navigating our children through a world of constant exposure to it.
The former Playboy model, Baywatch star and two-time adult film lead, Anderson, says pornography is a "health hazard" .
In conservative publication The Wall Street Journal, Anderson, 49, has written an op-ed, Take the Pledge: No More Indulging Porn with reality TV marriage host/counsellor/author Rabbi Shmuley Boteach that challenges men to stop watching porn because of the destruction it wreaks on lives.
Anderson even called millennials the "the crack babies of porn".
"Simply put," the pair wrote. "we must educate ourselves and our children to understand that porn is for losers — a boring, wasteful and dead-end outlet for people too lazy to reap the ample rewards of healthy sexuality."
Earlier this year Pamela Anderson joined the cast of The View and talked about her 15th nude playboy cover. Article continues after this video.
While I encourage my children to talk to me openly about what they watch and even managed to hide my shock and disappointment for fear of them doing it secretly and shamefully, I'd really rather not have to deal with it at all. However that's not what she's suggesting. What Anderson and the good Rabbi want to see is a pornography revolution; a reimagining of the role it plays and the message it sends, by focusing pornography on sensuality instead of sexuality.
"We have often warned about pornography's corrosive effects on a man's soul and on his ability to function as husband and, by extension, as father," they wrote. "This is a public hazard of unprecedented seriousness given how freely available, anonymously accessible and easily disseminated pornography is nowadays."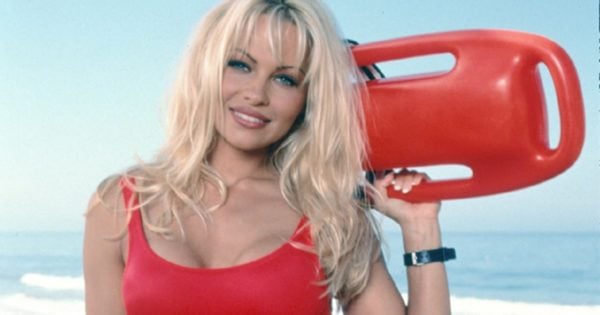 While Rabbi Boteach's position on porn is to be expected, Pamela Anderson's definitely wasn't. Maybe now she is older she's experiencing an epiphany of sorts? Or perhaps a little regret?
Their op-ed was inspired by US politician Anthony Weiner's recent disgrace - even though his troubles have never been linked to porn addiction.
"And if anyone still doubted the devastation that porn addiction wreaks on those closest to the addict, behold the now-shattered marriage of Mr. Weiner and Huma Abedin, a breakup that she initiated, reportedly, in shock at the disgraced ex-congressman's inclusion of their 4-year-old son in one lewd photo that he sent to a near-stranger," they wrote.
How many families will suffer? How many marriages will implode? How many talented men will scrap their most important relationships and careers for a brief onanistic thrill? How many children will propel, warp-speed, into the dark side of adult sexuality by forced exposure to their fathers' profanations?

What is required is an honest dialogue about what we are witnessing — the true nature and danger of porn — and an honor code to tamp it down in the collective interests of our well-being as individuals, as families and as communities."
They admit it's unlikely porn can ever be banned - although wouldn't that make life as a parent so much easier - however they think a reimagining and refocusing of what it is may be the answer to the world's problems.
I hate the fact that many children's first exposure to sex and sensuality these days is most likely to be some ridiculous free porn clip that appears on their device. Parenting experts are concerned at the effect this has on them. Join the club! If children think sex is meant to be like that, how are they meant to build meaningful and mutually satisfying sexual relationships?
In Australia pornography is flourishing as it is in other countries around the world and more recently there's been a lot of concern over children's access to porn with research showing boys aged 14-17 are watching it at increasing rates thanks to the digital age.
Anderson and Rabbi Boteach suggest this is a much greater problem for young people than drugs, stating that, "... the incidence of porn addiction will only spiral as the children now being raised in an environment of wall-to-wall, digitized sexual images become adults inured to intimacy and in need of even greater graphic stimulation. They are the crack babies of porn."
The pair's suggestion that parents teach their kids that "porn is for losers" is potentially damaging. The answer to the problem of children viewing porn isn't for them to feel watching it means they are losers.
A better approach is to explain what porn is, as well as what it isn't, explain you would prefer they didn't watch it but understand they may want to and remind them that you are happy to discuss it at any time and answer any questions they have about it.
Anderson is right about one thing. We need to talk to our children about porn more, not less. We need to engage them in conversation and steer them in the right path. Porn is here to say and probably won't undergo a "sensual revolution", so we have no choice but to address it frequently.