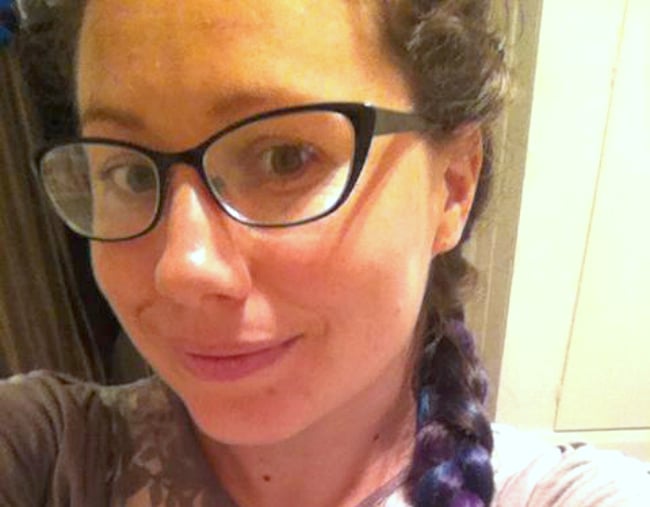 At a sex education presentation at her son's school last week, Rachel Bond was encouraged by the frank and age-appropriate talk given by Interrelate, but for one reason: the clitoris was missing.
"When it came to the male anatomical slide in the cartoon-style presentation, every part was correctly labelled, yet when the female anatomy appeared on the big screen, I noticed that the clitoris was not there," Rachel told Mamamia.
After the presentation concluded, Rachel approached the host to ask about why there was no mention of the clitoris and what the reasons might be for its absence.
"I was genuinely curious as to why, in an otherwise very open and honest presentation that reference to a legitimate and important female body part, was missing.
"The educators reply was that in the past they did have a female genital illustration that included a clitoris but that it was deemed too 'confronting'. I don't know if she meant for the parents or the children, and whether there had been actual complaints; either way the slide was removed but she was hopeful of its return."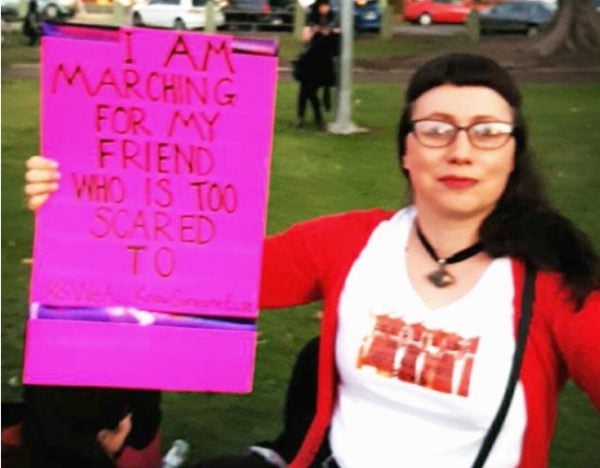 Sharon Grocott, Head of National Services for Interrelate, confirmed that a new age-appropriate presentation, including a depiction of the clitoris, is being rolled out later this year and that there are many reasons to celebrate its return.
A firm believer in teaching children the correct words for genital anatomy from an early age, Sharon believes it is not only because it is important for kids when they go to the doctor or have a health complaint, but because research proves that kids who know the correct terms for body parts are less likely to be sexually abused.
"Empowering children to better understand their bodies means that they are actually less vulnerable to predators, according to research conducted by multiple organisations such as the Australian Institute of Health and Welfare, and the New South Wales Child Protection Council," Sharon said.
A 2013 joint study by The University of Colorado and Florida University on pre-schoolers knowledge of genital body parts, also shows that children who can correctly name their genitals are able to "disclose abuse and improve adults' responses to these disclosures, so that they can receive early intervention and protection to reduce negative consequences of sexual exploitation."
While Sharon was not sure exactly why the previous illustration of the clitoris was removed, she does admit that they have to listen to the community and consider what parents and schools want.
"All of our educational programs are based on current best practice in sex education research and we review our content on an annual basis. It was at a recent meeting that one of our male educators queried why the clitoris was not included in that particular presentation, when male genitals were shown in full detail.
"We unanimously agreed that this needed updating, and so new illustrations have been created to represent male and female bodies, including the clitoris, as part of the 'body parts and functions' presentation to be rolled out later this year," she said.
Need a lesson in your lady parts? We give you a vagina 101:
Sharon is keen to point out to parents who have not yet seen one of their presentations, that all Interrelate programs are delivered in a sensitive and kid-friendly way. They are vigorously researched and then designed by a graphic designer who make the images colourful and cartoonish, to appeal to the younger audience. Programs are delivered in schools by skilled educators who add their own personal touches and age-appropriate humour.
"There is a fine line between scaring or shocking children and empowering them with the facts to go home and discuss things in more details with mum and dad.
"Interrelate have been providing relationship and sex education advice for 92 years now and we believe strongly in taking the shame, fear and embarrassment out of developing bodies and sexuality.
"There is nothing to be ashamed of, including the clitoris, and informed kids are much more likely to be safe, happy and confident in themselves and future relationships," Sharon said.
As a mum of two boys, Rachel is pleased that not only will the clitoris be making a comeback, but that most schools are open to offering kids fact-based sex education presentations in the first place.
"It is funny to think that even now in 2018 we can be slightly awkward and embarrassed when it comes to talking to our kids about our bodies and sexuality.
"Whatever gender we identify as, we share the same body parts under our clothes, and so our bodies shouldn't be something to fear or feel shame about.
"The more honest and open we are with our kids, the healthier, happier and more resilient they will be in the future, which surely benefits society as a whole," Rachel said.
Do you think children's sex education should be more comprehensive in Australia? Tell us in the comments section below.