There wasn't much that was actually off-limits in the iconic TV series Sex and the City.
You name it, and they pretty much went there.
It's what made the show so real, relatable and beloved by so many women (and men).
But according to an article by Vanity Fair to commemorate the show's 20 year anniversary, there were a couple of scenes that were so raunchy and controversial, they didn't even make the cut.
The show's creator, Darren Star, said the first scene cut came during the season one episode, The Monogamists, in which Charlotte dates a guy who is all about oral sex.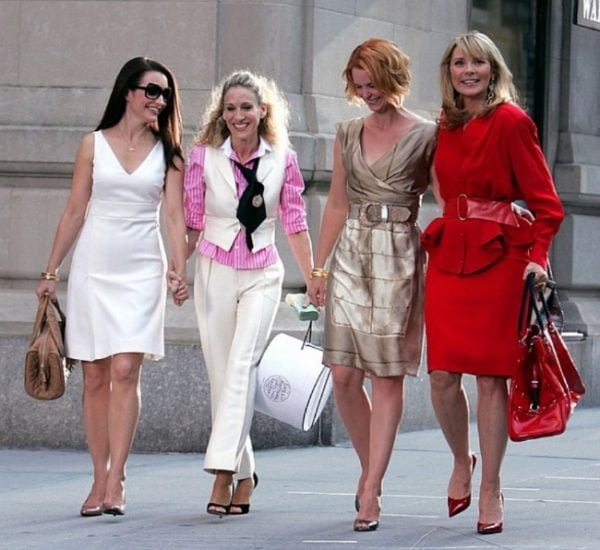 "He basically was always pushing her head down to give him oral sex. And he had this golden retriever who was always around," explained Star to Vanity Fair.