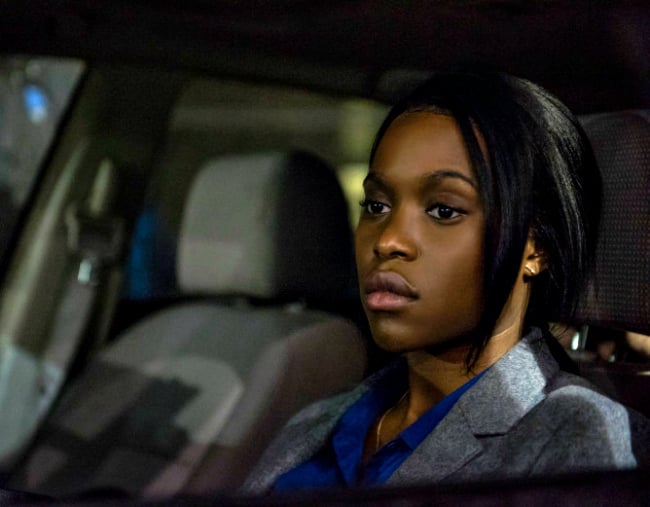 Netflix's  addictive new crime drama Seven Seconds is all about justice.
Justice for 15-year-old black teenager Brenton Butler, who was left to die in the snow by a white New Jersey police officer.
But did you know there's a real-life Brenton Butler with his own story of police corruption and racial bias to tell?
Seven Seconds isn't about his story directly – rather, it's a fictional account that represents the faces of the many black men splashed across the American news each week.
But the fact that the show's main character has a name true crime buffs might find familiar isn't a coincidence.
Watch the trailer for Seven Seconds below. Post continues after video.
"[The character's] name was inspired by the real Brenton Butler because his story was so intensely heart wrenching and illuminated the travesties of the justice system criminalising innocent young Black men," Seven Second's showrunner Veena Sud told Bustle.
So who is the real Brenton Butler? And how does his story go?
In May of 2000, a white, middle aged Florida tourist Mary Anne Stephens was shot dead at point blank range while walking in the parking lot of a Jacksonville motel with her husband.
Hours later, a then-15-year-old Butler was walking nearby in the same neighbourhood to a local Blockbuster. He was identified by Stephens' husband, and arrested and charged with the murder.
His skin colour – black – was the only identifier that fit the initial assailant's description.
There was no evidence tying Butler to the murder – the gun used in the shooting was never found, his finger prints were not found on the victim or her purse and there was no gunshot residue or blood found on Butler or his clothing.
Butler did however confess to the crime, which he later said he was beaten, threatened and coerced into making in an effort by authorities to wrap the case up quickly to combat a slide in tourism.