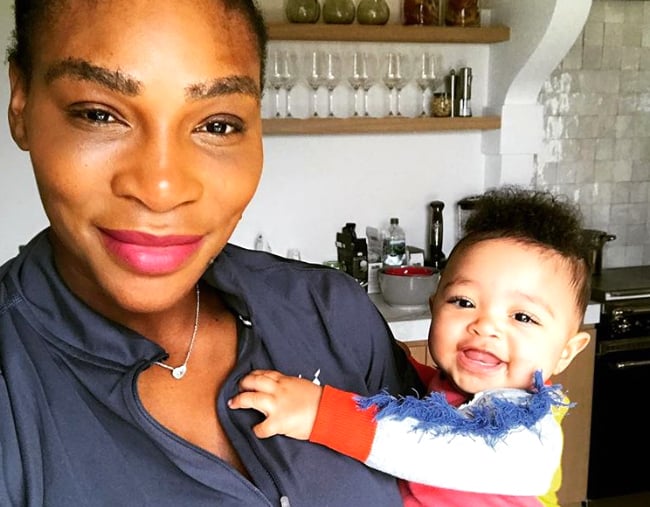 Most professional athletes have very specific pre-match routines.
Whether it's listening to gee up music and staring at themselves in the mirror, boxing or touching their toes six times, mess with an athlete's groove and you'd want to hope they don't lose.
Serena Williams doesn't always have that luxury. You see, she has a second job, one she juggles with being arguably the greatest tennis player in the world.
It's very demanding and involves entertaining a 10-month-old right before she's meant to take the court in front of thousands of people.
On Friday, the 36-year-old beat France's Kristina Mladenovic 7-5, 7-6 (7/2) on her way to winning her eighth Wimbledon title.