It's one of the tennis world's longest-running feuds – and now, it has been reignited once again.
As Serena Williams and Maria Sharapova prepare to take the court at the French Open tomorrow, Williams has claimed that Sharapova's comments about her in 2017 memoir Unstoppable: My Life So Far are "hearsay".
"I think the book was 100 per cent hearsay… which was a little bit disappointing," Williams said.
Williams is undoubtedly a prominent figure in Sharapova's memoir Unstoppable, which details how their rivalry began.
"Serena Williams has marked the heights and the limits of my career – our stories are intertwined," Sharapova writes.
"It was Serena whom I beat in the Wimbledon final to emerge on the international stage at seventeen, and it's Serena who's given me the hardest time since."
The feud, which has hung over Women's Tennis for over a decade, began when Sharapova first beat the American in the 2004 Wimbledon final at 17 years old.
Although things remained civil on the court after the match, according to Sharapova, the mood quickly changed behind the scenes in the locker room.
"When the match was over, Serena hugged me. She said something like 'good job' and smiled. But she could not have been smiling on the inside," the Russian tennis player wrote.
But when Sharapova later entered the locker room, she was met with the sound of Williams' "guttural sobs".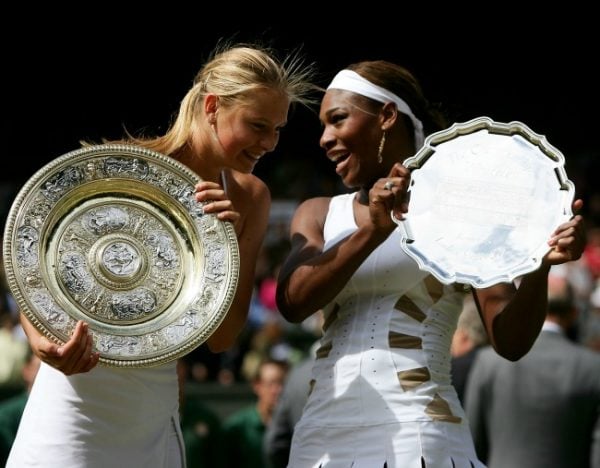 "I got out as quickly as I could, but she knew I was there," Sharapova writes.