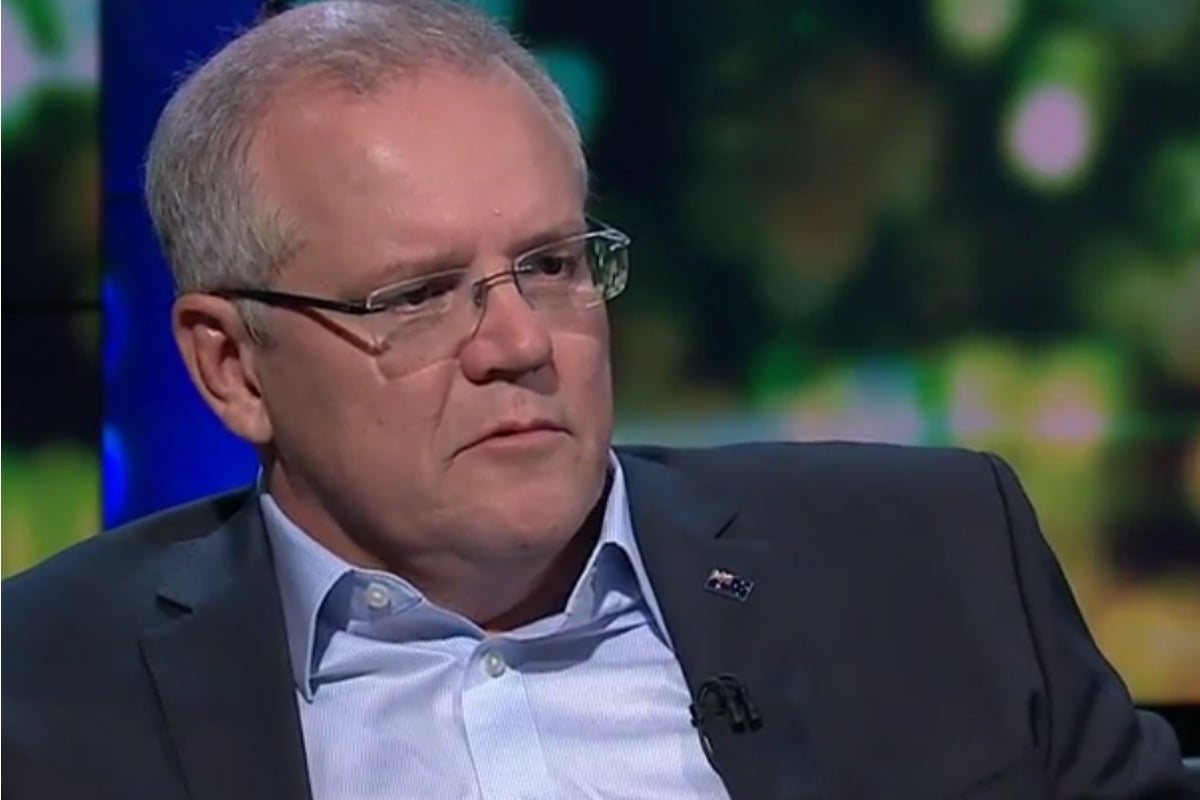 On Thursday night, Prime Minister Scott Morrison appeared in a 30-minute, commercial-free chat with Waleed Aly on The Project.
It was the end to what has been several days of tension, which started when Aly shared an impassioned monologue on Friday night's show in the wake of the Christchurch terror attack.
In it, he stated that in 2010, Morrison suggested to fellow Coalition party members that they capitalise on anti-Muslim sentiment to win votes.
The claims were first made in a report by the Sydney Morning Herald in 2011 based off sources in the room. Other people in the room deny Morrison made the comments, as does the PM himself.
In the wake of Aly's comments, Morrison's office threatened to sue. But instead, it seems his press team decided it would be better for his image if he fronted up.
So he agreed to chat to Aly, in an exchange that was undeniably uncomfortable.
You can watch a snippet of the chat below. Post continues after video.
Here are the five most tense moments Australia couldn't look away from.
1. The avoidance of the Islamophobia question
Waleed Aly asked Scott Morrison if 'The Liberal Party had a problem with Islamophobia' a total of six times in the first 13 minutes of the chat, after giving a list of all the examples that suggest the Liberal Party may very well have a problem with Islamophobia.
Morrison answered the question a total of… none times.
First, he gave a personal story to try to prove he "led by example," then he tried to defend Peter Dutton's comments about Lebanese immigration being a mistake, before becoming visibly frustrated when Aly was forced to repeat the question for a sixth time.
He then raised his voice to say, "NO THEY DON'T," before pointing out that he can't possibly control all of his members. "He's a backbencher," he shrugged when pushed on the fact George Christensen spoke at a Reclaim Australia rally.
"Do we want to get bogged down in this? Or do we want to move on and make things better?" he asked Aly.
At this point, Aly pulled him up and said, "talking about the past is important because the only way you can move forward and reset at a moment like this, is to acknowledge things that have happened in the past that are a problem and need fixing."
A tense squabble ensued, where Morrison repeated but but but's over the top of Aly, and then leant forward to point at his piece of paper.