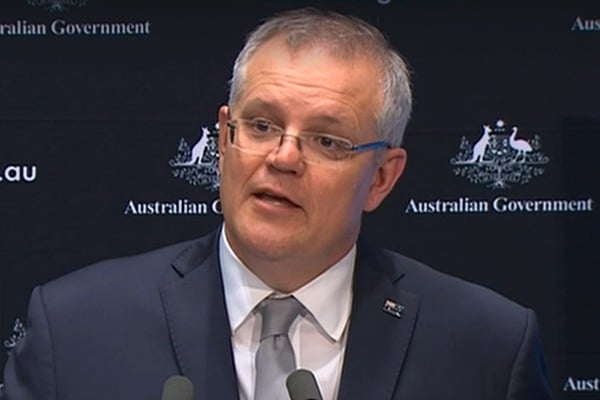 On Thursday afternoon, Prime Minister Scott Morrison was joined by Chief Medical Officer Dr Brendan Murphy to give an update on the current state of COVID-19 in Australia, where there are currently more than 6,400 confirmed cases.
The Prime Minister highlighted the need to "synchronise our health and economic responses to the virus" as Australia starts to move towards eventually easing restrictions.
He also noted that while plans are being made to ease restrictions, the current social distancing measures will stay in place for at least the next four weeks.
Here are the key points from the Prime Minister's press conference on Thursday April 16.
Watch: Mamamia's Claire Murphy breaks down your most asked questions about COVID-19. Post continues below.
The three things we need to get in place before restrictions can be eased.
During the press conference, the Prime Minister outlined the three things Australia needs to get in place to move towards the easing of restrictions.
These included a more extensive testing regime, an even greater tracing capability, and increased localised lockdown ability.
"If we are to move to a different phase when it comes to the restrictions, we need an even broader testing regime than we have at this point," Morrison said.
"Now, we have one of, if not, the most extensive testing regime is in the world today. But we need to do even better than that to make sure that we can have greater confidence that when we moved to a lesser restriction environment we can have confidence we can identify any outbreaks very very quickly and respond to them."
The Prime Minister also noted increased contact tracing, adding: "We need to lift that to an industrial capability and do that using technology and we need to do that as soon as we possibly can, and we will be needing the support of Australians, if we can get that in place get the tracing capability up from where it is that will give us more options and Australians more freedoms."
The restrictions currently in place will stay for another month.
The Prime Minister reiterated that despite encouraging numbers, the current restrictions will stay in place for at least another four weeks.