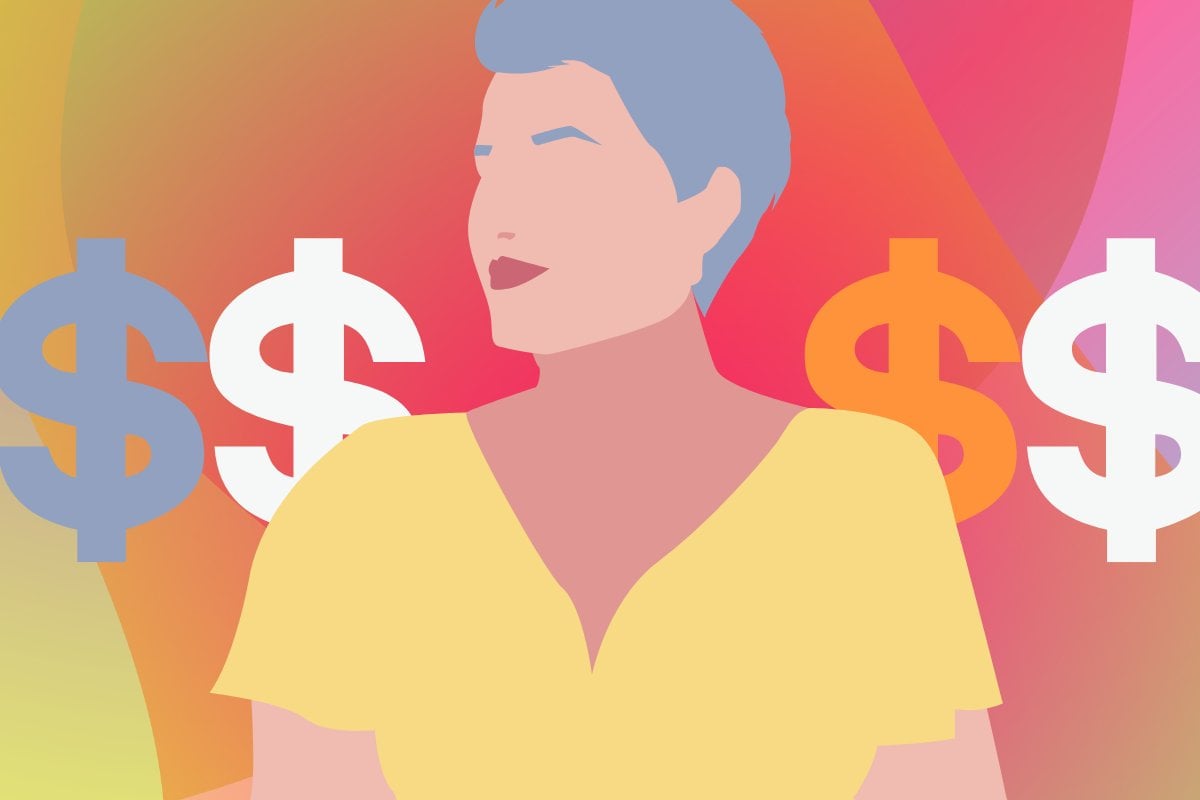 Mamamia's What My Salary Gets Me asks Australians to record a week in their financial lives. Kind of like a sex diary but with money. So not like a sex diary at all. In this series, we discover what women are really spending their hard-earned cash on, and nothing is too outrageous or too sacred. This week, a 33-year-old primary school teacher shares her weekly money diary.
Age: 33.
Job: Primary school teacher.
Salary: $92,862.
Housing: I live in a two-bedroom unit which I own. My mortgage repayments are $1,200 per month.
Monthly expenses: 
Health insurance (extras cover): $40.
Phone and internet: $72.
Electricity: $70.
Savings: $30,000 in an offset account.
Assets: $1,000 in crypto (I think, too scared to check).
Subscriptions: Spotify $12.
I'm single and live alone in a place that I bought three years ago. I moved into my house a couple of months before COVID hit, so I was forced to stay home and save money which was both scary and fortunate. 
My sister and I share our family dog, she mostly lives with my sister but I often take her on weekends and school holidays. 
Watch: Four money hacks that don't cut out your daily cup of coffee. Post continues after video.
Sunday.
First day of school holidays! 
I feel amazing even though I wake up at 5am. I'm unable to go back to sleep so I stay in bed with my dog. Eventually I make myself go for a jog. I manage to leave and return without waking her up.
In the afternoon, I visit my mum. We try to go for a walk but we only make it to the end of the road when it starts to rain.
Then I go home to read Bored and Brilliant by Manoush Zomorodi. After finishing it, I feel inspired to cut down on my use of tech and download OffScreen, a free app which tracks phone usage.
Daily total: $0.