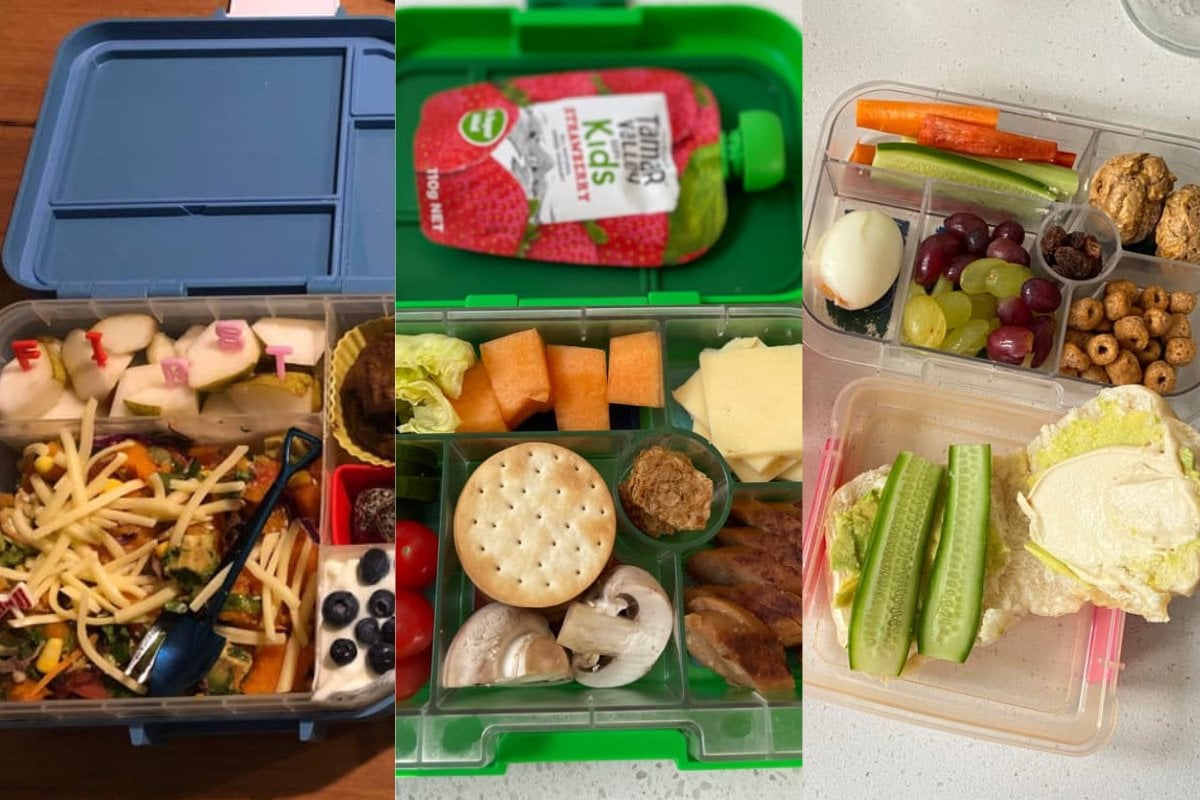 Back-to-school season is well and truly upon us, and we don't blame you if you're dreading the coveted school lunchbox more than anything. 
If it isn't enough that we spent far too much of 2020 and 2021 with kids schooling from home and throwing out our lunching groove, the rules of the modern lunchbox have changed.
Gone are the days of the packet of chips and white bread sandwich combo.
Parents around Australia are levelling up their kid's lunches and we need all the inspiration we can get this time around.
Watch: This lunchbox tip will make your kids love you. Post continues below.
So, we asked Mamamia readers to share what a packed lunch looks like for their kids.
Here's what they had to share.
Rochelle
"My kids love a bento box (and I find it way easier because I can use whatever I have in the fridge).
"I try to include protein (boiled egg, hummus, chick peas, butter beans, fava beans) and lots of fresh fruit and veggies, plus something salty and crunchy like popcorn, pretzels or chips.
"I make healthy muffins and mini pizzas in advance and pack them straight from the freezer into the lunchbox.
"I always slice apple and pear first and pop them in ice cold water (to stop them going brown) while I pack the rest of the box.
"I also cut the fruit and veg on shopping day and store it in glass containers for the week."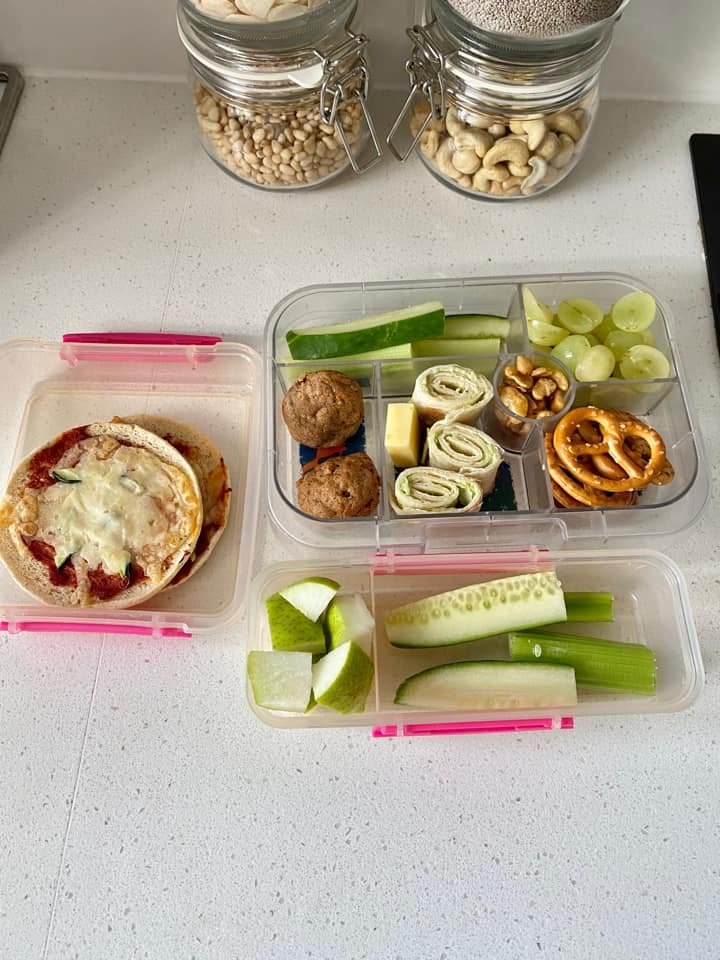 Image: Supplied.