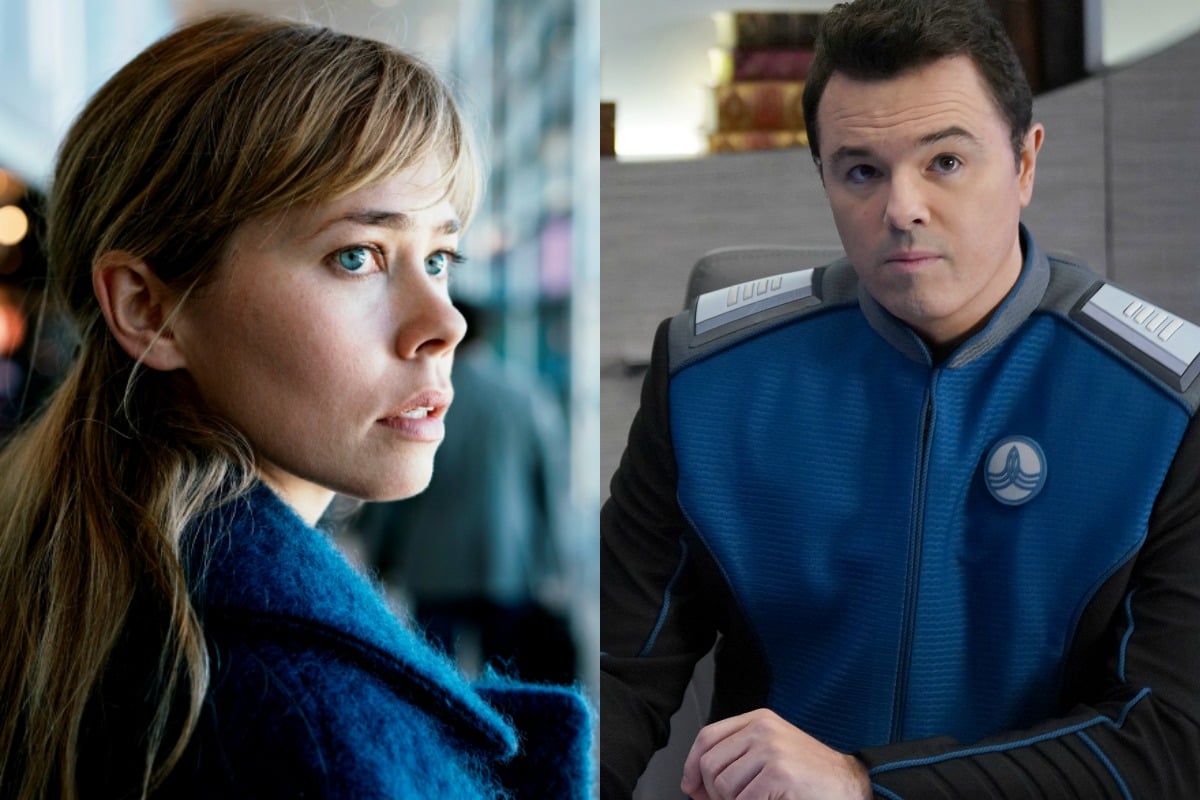 If you're planning to spend the holiday season in front of the TV (and under the air conditioner) then you'll be in need of some gripping new shows to become obsessed with, while you ignore your family and friends.
Luckily for all the TV fiends out there, there's a whole treasure trove of brilliant new shows just waiting to be uncovered, and you can watch them all for free on SBS On Demand.
The streaming service is free to use (you just have to set up an account using your email address) and then you can happily pour through the box-sets, acclaimed dramas, movies and original Australian TV shows to your heart's content.
Here are five of the best shows you can watch on SBS On Demand for free right now.
The Handmaid's Tale, Season Two
If you were too time poor to watch season two of The Handmaid's Tale in 2018 (or you heard it was too traumatising this time around, so you opted out) now is the perfect time to catch up on one of the best dramas of the year.
Based on the best-selling novel by Margaret Atwood, The Handmaid's Tale is set in Gilead, a totalitarian society in what used to be part of the United States.
The second season of the award-winning drama series is shaped by Offred's (Elizabeth Moss) ongoing fight to free her future child from the dystopian horrors of Gilead.
Season two of the groundbreaking show takes the story in a very different direction from season one, o don't look away from it.
Greyzone
Greyzone is the perfect, heart-thumping thriller you'll want to spend a whole day binge-watching.
This high-octane drama follows the events leading up to a terror-attack in Scandinavia.
Birgitte Hjort Sørensen stars as Victoria, a brilliant drone engineer who is taken hostage by terrorists in her own home, while the Secret Services in Denmark and Sweden are fighting against the clock to prevent an attack.
Safe Harbour
The very best TV shows are the ones that continue to turn over and over in your head, with the storylines still taking up space in your mind long after the screen has faded to black.
Safe Harbour is one such show.
The story kicks off with five Australians enjoying themselves on a sailing holiday aboard a yacht to Indonesia, when they come across a fishing boat with a broken motor packed full of hungry, ill and desperate asylum seekers.
After a tense discussion between the group of friends, they decide to tow the nearly-sinking boat to the safety of Australian shores. But in the middle of the night, the boat mysteriously disappears.