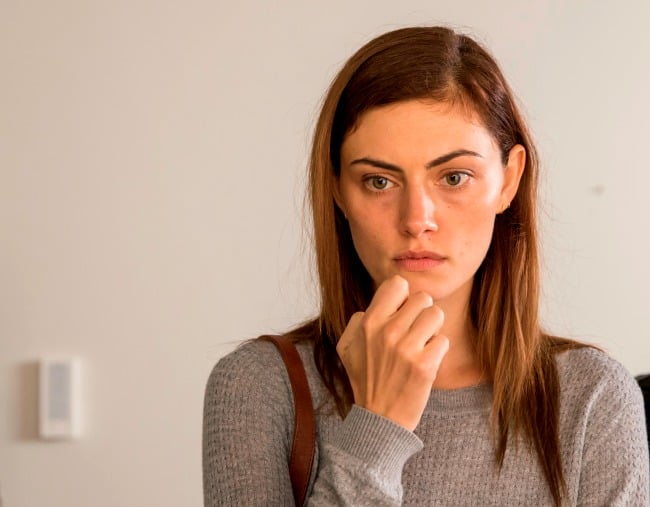 Australian actress Phoebe Tonkin used a touch of magic to secure her latest television role.
Which, if you take into account the fact she's played a vampire/werewolf on The Originals, a witch on The Secret Circle and a mermaid in H2O: Just Add Water, it's not all that surprising that something otherworldly propelled her into this gripping new Australian series.
When it came to securing the role of Olivia in the new SBS four-part drama series Safe Harbour, Phoebe was not about to let a role she coveted so highly slip through her fingers by leaving it all up to the traditional casting process.
Instead, she took matters into her own hands.
On January 2, 2018, Phoebe posted a photo to her Instagram account detailing the moment she received the news she'd booked a job she fought so hard to get. A photo which included a brilliant nod to her past roles, signing off with "there's still some witch left in all of us."
"I was really looking for something that had a social message, something that people hadn't seen me do before," Phoebe said.
"I have worked in very heightened worlds before this and there's a time and place for that kind of film and TV, but I also wanted to find something more grounded and grittier. I wanted something I could really sink my teeth into. Where I could not worry about how I looked or what kind of big production or stunt or action sequence was coming next.
"You always want to get every job you go for, but with Safe Harbour I always knew I would be so devastated and heartbroken if I didn't get it. This is the only time in my whole career where I reached out and sent a letter to the director to say how much I believed in it and loved it.
"I really had my heart on the line for this project, because I knew I had Olivia in me. So when I got the call to say I booked the job it was really such a relief."