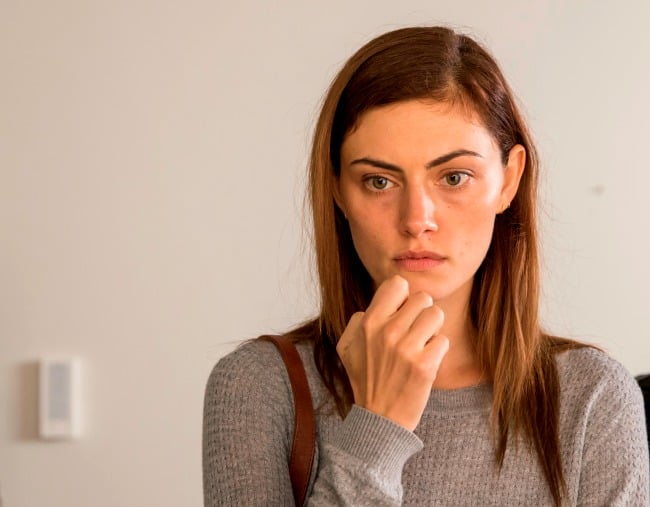 Australian actress Phoebe Tonkin used a touch of magic to secure her latest television role.
Which, if you take into account the fact she's played a vampire/werewolf on The Originals, a witch on The Secret Circle and a mermaid in H2O: Just Add Water, it's not all that surprising that something otherworldly propelled her into this gripping new Australian series.
When it came to securing the role of Olivia in the new SBS four-part drama series Safe Harbour, Phoebe was not about to let a role she coveted so highly slip through her fingers by leaving it all up to the traditional casting process.
Instead, she took matters into her own hands.
On January 2, 2018, Phoebe posted a photo to her Instagram account detailing the moment she received the news she'd booked a job she fought so hard to get. A photo which included a brilliant nod to her past roles, signing off with "there's still some witch left in all of us."
"I was really looking for something that had a social message, something that people hadn't seen me do before," Phoebe said.
"I have worked in very heightened worlds before this and there's a time and place for that kind of film and TV, but I also wanted to find something more grounded and grittier. I wanted something I could really sink my teeth into. Where I could not worry about how I looked or what kind of big production or stunt or action sequence was coming next.
"You always want to get every job you go for, but with Safe Harbour I always knew I would be so devastated and heartbroken if I didn't get it. This is the only time in my whole career where I reached out and sent a letter to the director to say how much I believed in it and loved it.
"I really had my heart on the line for this project, because I knew I had Olivia in me. So when I got the call to say I booked the job it was really such a relief."
Safe Harbour begins with five Australians, including Phoebe's 'Olivia,' enjoying a sailing holiday aboard a yacht to Indonesia. They then come across a fishing boat with a broken motor packed full of hungry, ill and desperate asylum seekers.
After a tense discussion between the group of friends, they decide to tow the nearly-sinking boat to the safety of Australian shores. But in the middle of the night, the boat mysteriously disappears.
Many years later, the yacht's owner Ryan (Ewen Leslie) is accidentally reunited with Ismail (Hazem Shammas), one of the refugees from the ill-fated boat who was making his way to Australia with his brother, wife, son and his very sick daughter.
Delighted to see him again, Ryan invites Ismail to a BBQ with his wife Bree (Leeanna Walsman), his sister Olivia and their friend Helen (Jacqueline McKenzie) all of whom were on the boat, and whose lives have been drastically changed by the events that took place there.
During the lunch, tensions flair when Ismail's wife Zahra (Nicole Chamoun), unable to contain her rage and sorrow, lashes out at the group of Australians for leaving the asylum seekers to die in the middle of the ocean.
And that's when the truth is really spoken, for the very first time.
Someone cut the rope between the two boats, and the consequences were dire.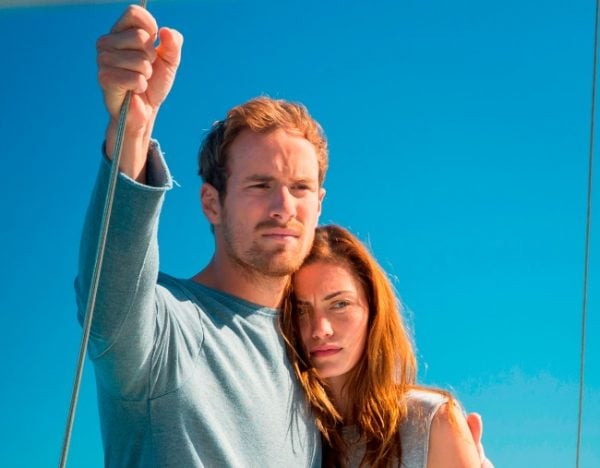 "I really wanted to make sure there was a definitive arc throughout the series," said Phoebe. "For Olivia, when we first see her on the boat, there is a lot of light and love in her. Then when we see her years down the line that light has really just dimmed.
"The ripple effect from what has happened, from what she experienced on that boat, you can really see what the consequences were. Even the visual aesthetic of Olivia has changed, she is no longer someone who looks after herself and you can see that in things like her lack of make-up. So that was a little physical transformation in her."
When asked about how fans reacted to the first trailer released for Safe Harbour , and the idea that it depicted certain elements of the asylum seeker crisis happening right now in Australia, Phoebe said that while she was shocked by some initial reactions, the series itself is an important conversation starter.
"I was a little naive to all that, I never went into this show thinking it was a political one," she said. "At it's heart it is really a family drama. It's about different types of people living in Australia.
"So to hear that people are calling it propaganda, and to see some of the things people first said about it, it is a little shocking. But hopefully this is a show that will ignite conversations, and that's a good thing.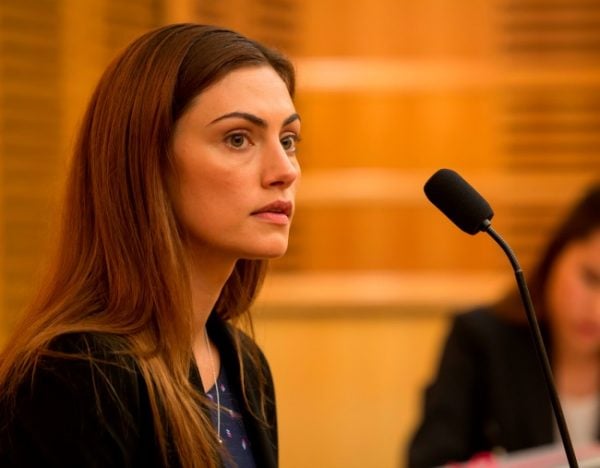 "We live in a world right now where we are just flooded with click-bait headlines, which stops people really seeing the entire picture.  They see these quotes about people coming to Australia by boat and what our show does is really highlight the harsh realities of how people are travelling to Australia and the dangerous circumstances they are putting their children in.
"Not because they are just looking for a better life, but because they are truly seeking refuge from really horrific situations back home.
"Hopefully Safe Harbour will make people dive a little deeper, and educate themselves about the refugee crisis in Australia and all that that entails. I hope it will make people read past a headline in a newspaper."
Safe Harbour is a four-part drama series that will premiere on SBS at 8.30pm Wednesday 7 March and will air weekly. Episodes will also be available to watch on SBS On Demand. 
For more TV and film reviews, you can follow Mamamia Entertainment Editor Laura Brodnik on Facebook.