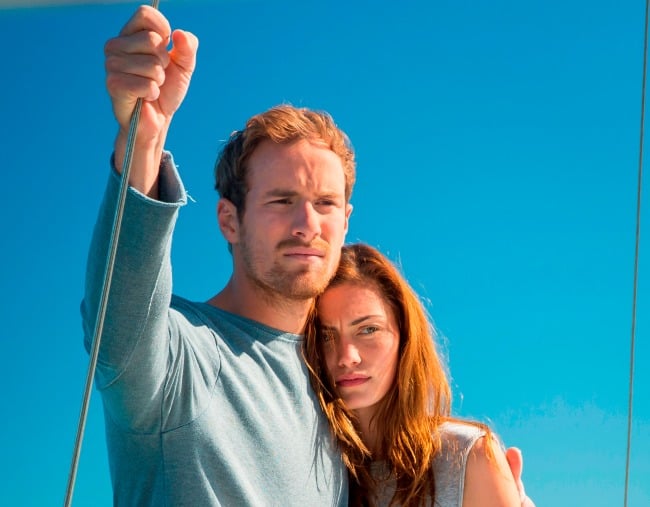 The very best TV shows are the ones that continue to turn over and over in your head, with the storylines still taking up space in your mind long after the screen has faded to black.
Safe Harbour, a new four-part drama series airing on SBS, is one such show.
The story kicks off with five Australians enjoying themselves on a sailing holiday aboard a yacht to Indonesia, when they come across a fishing boat with a broken motor packed full of hungry, ill and desperate asylum seekers.
After a tense discussion between the group of friends, they decide to tow the nearly-sinking boat to the safety of Australian shores. But in the middle of the night, the boat mysteriously disappears.
Many years later, the yacht's owner Ryan (Ewen Leslie) is accidentally reunited with Ismail (Hazem Shammas), one of the refugees from the ill-fated boat who was making his way to Australia with his brother, wife, son and his very sick daughter.
Delighted to see him again, Ryan invites Ismail to a BBQ with his wife Bree (Leeanna Walsman), his sister Olivia (Phoebe Tonkin) and their friend Helen (Jacqueline McKenzie) all of whom were on the boat, and whose lives have been drastically effected by the events that took place there.
During the lunch, tensions flair when Ismail's wife Zahra (Nicole Chamoun), unable to contain her rage and sorrow, lashes out at the group of Australians for leaving the asylum seekers to die in the middle of the ocean.
And that's when the truth is really spoken, for the very first time.
Someone cut the rope between the two boats, and the consequences were beyond tragic.