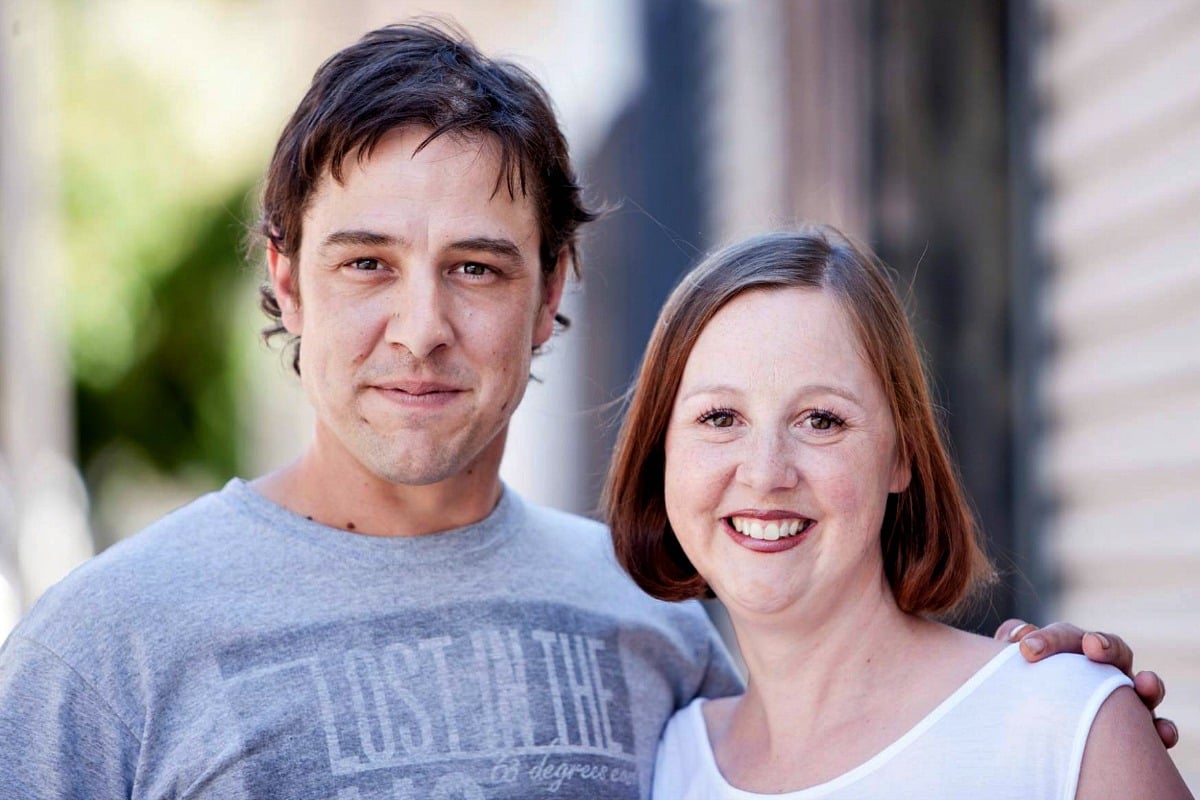 Samuel Johnson is currently is performing on Dancing With The Stars Australia. In the competition, he is supporting charity Love Your Sister, which was established in his sister Connie's name. You can read more about Samuel's appearance on Dancing With The Stars here.
Samuel Johnson and his sister, Connie, didn't fight during her final years.
Not as the mother of two, who had always craved order and control, was stripped of both by terminal breast cancer – her third bout of malignancy in four decades.
Not as Sam quit acting and took charge of Love Your Sister, the charity established in her name.
Watch Sam Johnson's emotional tribute to Connie on Dancing With The Stars here. Post continues below…
Not as he encouraged her to be "stoic, happy" to sell their breast-aware narrative to Australian women, when at times she was feeling anything but.
They never fought. But they disagreed. On nearly everything.
"On how to be as a human, on how to behave, on how to treat people," Sam told Mamamia's No Filter podcast. "I disagreed with nearly every part of her across 40 years. We couldn't be more different. We couldn't be more diametrically opposed as people, and we couldn't have a more serious distaste for one another.
"We weren't each other's type. She didn't like me; she loved me. I didn't like her; I loved her."