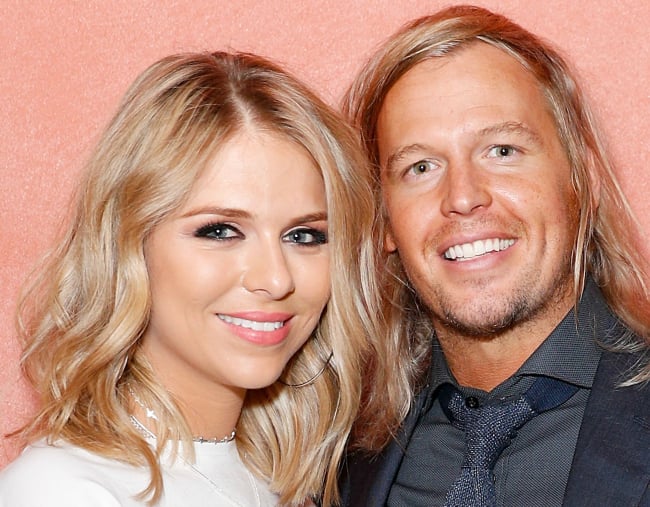 In the past few weeks, we've seen our favourite former Bachelor in Paradise couple's relationship unravel into an extremely messy breakup.
Now, more than a week on from alleging his ex Tara Pavlovic was physically abusive throughout their relationship, Bachelor in Paradise star Sam Cochrane says he is finally ready to return home to Australia.
Sharing a photo from Bali, the 31-year-old thanked the "angels" who helped him deal with the aftermath of his dramatic public split. Sam had undergone a social media blackout for one week.
"You allowed me the time and space to exhale and build again. I'm ready to come home," he wrote.
The reality star also thanked fans for sending him supportive messages amid the breakup, adding that he would be travelling to Perth, Sydney and Melbourne soon.
Speaking to Woman's Day from Bali over a week ago, Sam alleged that Tara was abusive towards him and drank excessively during their short-lived engagement.
"Everything spiralled," Sam said. "The relationship took a back seat, the drinking kicked in and then the violence started."
Sam also alleged Tara was physically abusive towards him, sharing photos of his bruises and screenshots of the couple's tense text conversations with Woman's Day.
"She bit my hand, my face and my back… I didn't actually realise how bad it was until I saw myself in the bathroom mirror," he said.
Tara has since denied the claims and shared her side of the story, alleging that Sam was "emotionally abusive".
Posting to her Instagram story, the 28-year-old wrote: "There are terrible people in the world. I've learnt that over the past 6 months".
"Don't let narcissistic people with hidden agendas emotionally bring you down," she added.
The nanny-turned-reality star also previously told Daily Mail the relationship was "toxic".
Sam and Tara announced their split on June 30, after getting engaged on the season finale of Australia's Bachelor in Paradise.