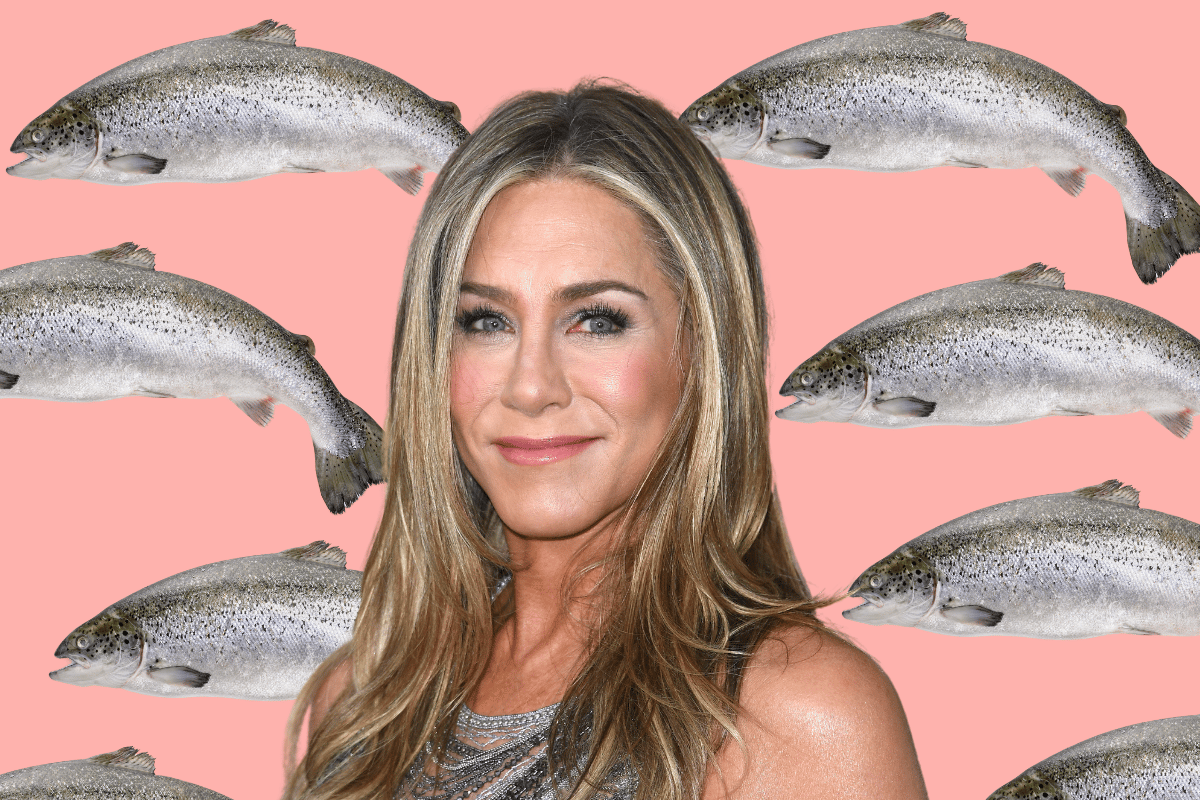 Everything feels very not good and really depressing right now, so we need to talk about the salmon sperm facials.
Because they're new and they just arrived in Australia – and they truly sound like a 'what the f**k' kind of treatment.
I first heard of it when Jennifer Aniston talked about it in her Wall Street Journal interview a couple of months back – and I told Leigh Campbell on the You Beauty podcast just how gosh darn loopy the celebrities are, and how they will try almost anything, etc, etc.
But now it's here in Australia? And I kinda want to try it?? And look, if it's good enough for Jen...
Watch: Beauty vlogger Lauren Curtis discusses plastic surgery. Post continues below.
Dubbed 'baby skin injections', it's a treatment that uses DNA extracted from salmon sperm to allegedly improve the health of the skin, helping increase skin elasticity, promote collagen and increase hyaluronic acid.
Intrigued? Disgusted? Don't know why you clicked on this article?
Let's discuss.
What are 'salmon sperm injectables'?
We spoke to cosmetic physician Dr Yumiko Kadota from Sydney Face Doctor, who said, "A range of products from South Korea has just arrived, which caused a stir because their skincare was from salmon sperm! The same company has injectable products, which are also derived from salmon DNA.