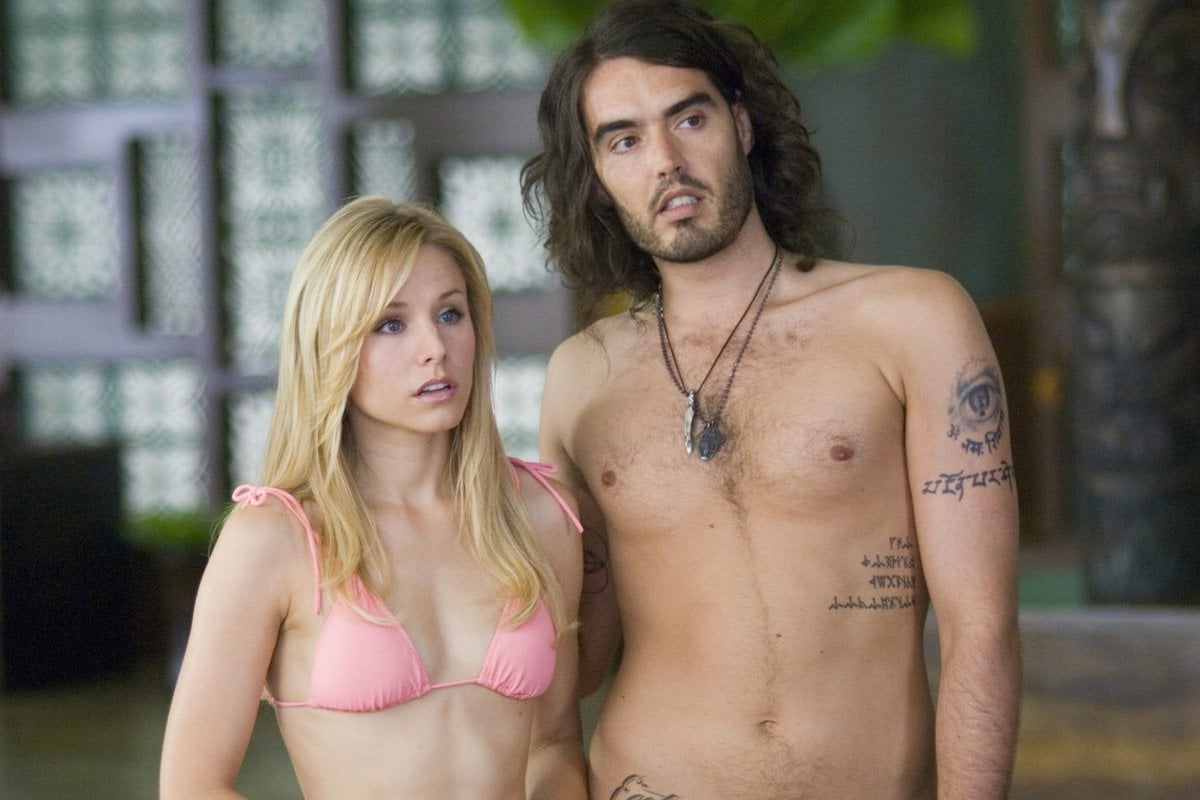 This story includes references to sexual assault.
I'm uniquely familiar with the 2008 movie Forgetting Sarah Marshall.
The film was released at a time when Judd Apatow movies ruled the cinema. And while the director co-produced this movie, it felt markedly different to his other dude-bro offerings which championed lazy, incompetent men and dismissed women almost entirely.
It was (by far!) my favourite movie in my early 20s: I would watch it when I needed to self-soothe, I would quote from it endlessly ("You sound like you're from London!"), and I practically based my entire personality around it.
Written by and starring Jason Segel, who at the time was most known for How I Met Your Mother, the movie was about a man who goes on Hawaiian vacation to get over a breakup only to be stuck with his ex-girlfriend (who happens to be a glamourous actress played by Kristen Bell) on the holiday.
Aside from Segel and Bell, the rest of the cast was Russell Brand, Mila Kunis, and Jonah Hill. In the case of Brand, it was the movie that launched his career in Hollywood, spurring on 2010 sequel Get Him To The Greek.
this photo isn't aging well in 2023 pic.twitter.com/G83DBdfBcs

— T (@trinawatters) September 16, 2023