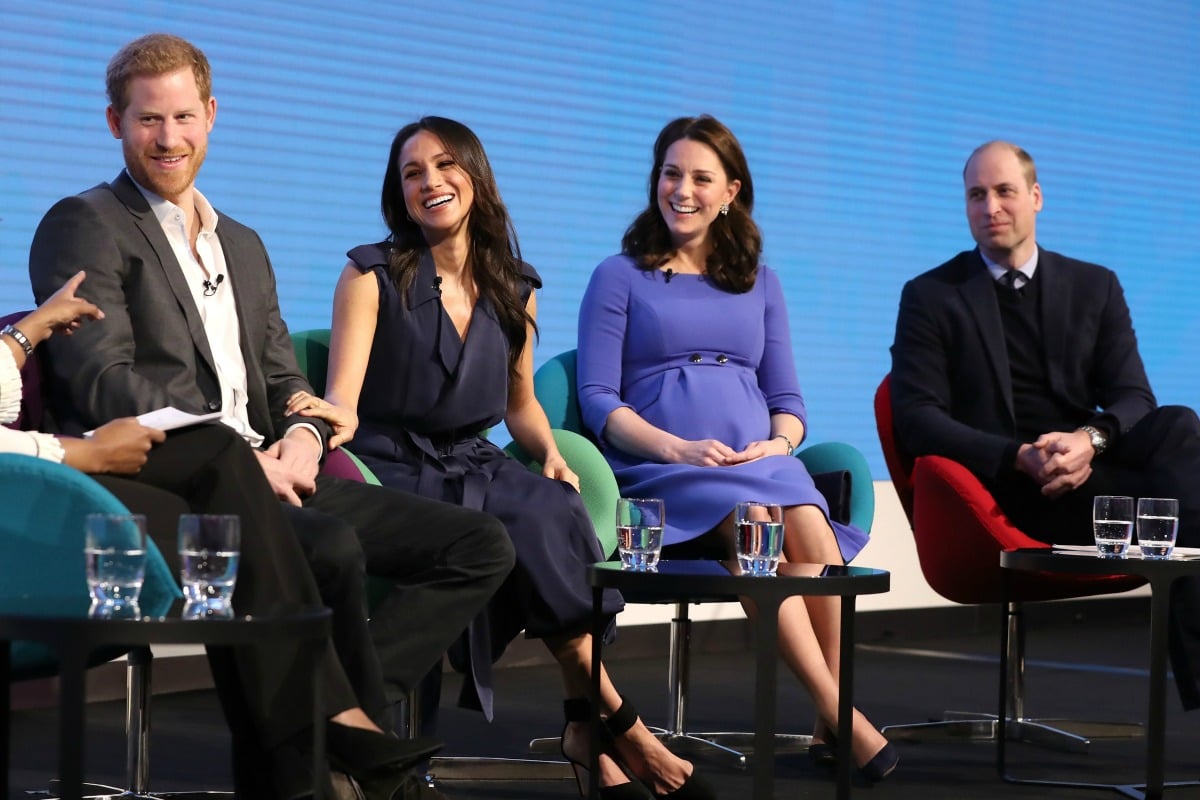 There have long been whispers and rumours of a royal rift between Wills and Kate and Harry and Megs. 
And we've refused to believe it.
But Kensington Palace has just confirmed the foursome are parting ways from their joint charity The Royal Foundation.
Sidenote: Meghan Markle was the most Googled person of 2018. Post continues after video.
You might remember when, just over a year ago, the two couples were labelled the "Fab Four" after they sat on a stage in London and launched their mental health charity Heads Together as part of the Foundation.
Now, after a meeting between Harry and William on Wednesday, a Kensington Palace press release reads: "Later this year The Royal Foundation will become the principal charitable and philanthropic vehicle for The Duke and Duchess of Cambridge. The Duke and Duchess of Sussex will establish their own new charitable foundation."
Uh-huh. Okay, so it makes sense that the charity the Princes started a decade ago might have lost its pizzazz. It also makes sense that perhaps now as married dads with families and much more separate lives, their interests may be different. 
BUT EXCUSE US that will not stop the theories. Because rumours of a "royal rift" have been circulating for months, and this latest official confirmation that indeed, the brothers are splitting up in at least some form, has spun those rumours into the stratosphere.
So for the purpose of pure gossip and/or entertainment, we present said theories.
Kate and Megs…hate each other.
So all of these 'whispers' started in November when The Telegraph reported that Meghan had made Kate cry over an argument to do with bridesmaid's dresses for Charlotte.
Apparently it's the reason Meghan and Harry moved out of London's Kensington Palace where Kate and Wills live, and instead took up residence at Frogmore Cottage in Windsor.
The women are both very different, the tabloids insist. Kate is reserved and quiet while former actress Meghan is loud, proud and ambitious.
And OF COURSE that means they must hate each other.