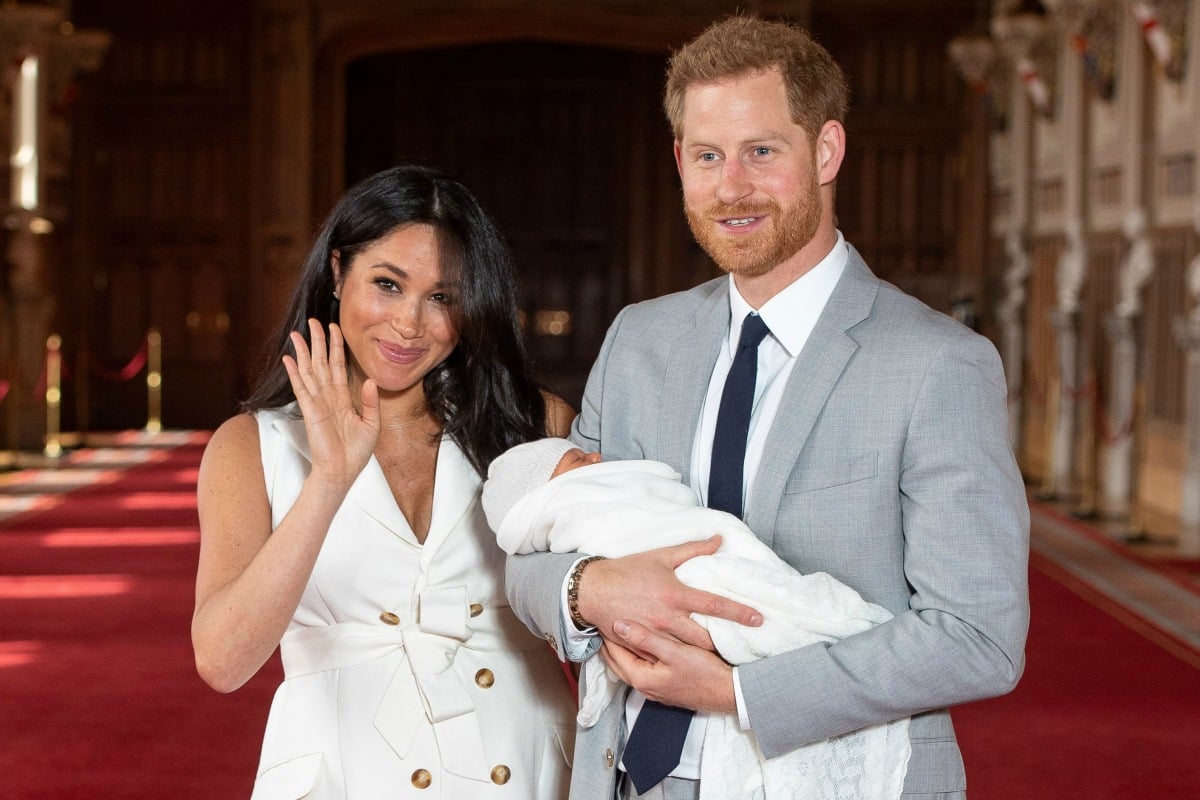 The Duke and Duchess of Sussex have shared the first close up photo of Archie, just over a month after he was born.
Posting to Sussex Royal Instagram for Father's Day, the pair wrote "Happy Father's Day! And wishing a very special first Father's Day to The Duke of Sussex."
The image shows Archie with his tiny hand around Prince Harry's finger and what seems like very light hair.
It looks like it could be red hair after all.
Meghan Markle and Prince Harry first presented Archie to the world two days after he was born on May 6, 2019.
But as we watched little Archie Harrison Mountbatten-Windsor sleep soundly in his father's arms as the couple walked towards a wall of cameras, he was wearing a little beanie, obscuring much of his face.
Thankfully, we now have a better – if only half – view of his face.