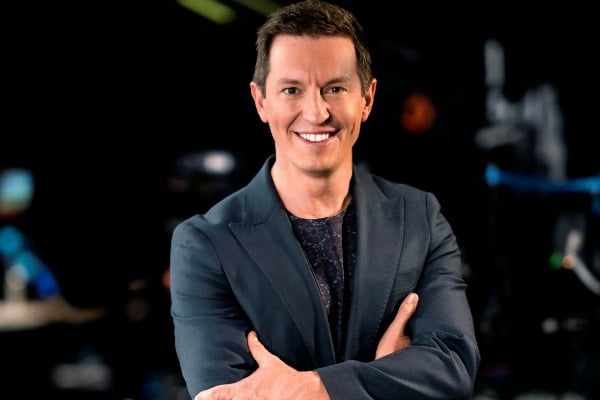 Take a deep breath everyone, because a friendly face is returning to live TV to remind you to say "hi" to your mum.
Rove McManus, his iconic catchphrase and a bunch of his comedy friends are teaming up for Saturday Night Rove, which has been described by Network Ten as "a taste of what would happen if we gave an hour of live television to the least responsible people in the country"
The show, which was originally part of last year's Pilot Week lineup, will air every Saturday night over the next six weeks and will feature Rove, series regulars Alex Lee, Alex Jae and Justin Hamilton, and a number of Aussie celebrities who drop by for a chat and a drink.
Presiding over the whole affair each week will the queen of Australian comedy, Judith Lucy.
Listen to Rove McManus chat to The Spill hosts Laura Brodnik and Kee Reece about his new TV show, his worst celebrity interview ever and why Hugh Jackman won't be joining him on set this year. Post continues after audio.
"What we're doing is not your standard talk show," Rove said on Mamamia's entertainment podcast The Spill. "It's me and a bunch of my friends hanging out in a television studio on a Saturday night, a show that everyone can join in and be part of.
"We don't have a desk or anything like that, we actually have this bar that's a hangout area for our main team. So guests who come on the show don't just walk out on set, do an interview and then go home. They'll be able to join in with all elements of the show.
"We'll have a rotating spot filled with a new comedian each week, and we've basically told them they can do whatever they like. We've got Luke McGregor for episode one and we're still not sure exactly what he's planning to do on the show… but that's all I need to know.