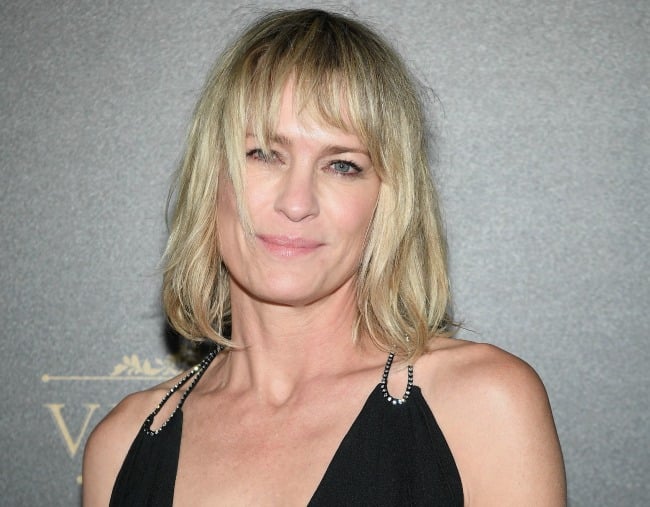 House of Cards star Robin Wright has married her partner Clement Giraudet in an apparent secret ceremony.
Forget what you think you know about the 52-year-old actress from her steely role as Claire Underwood, because her wedding looked nothing short of a bohemian forest party in France's La Roche-sur-le-Buis.
According to a source from People, the gathering was "very intimate and low-key."
"Robin wanted it to be about them, not a big production," they said.
Although neither Wright or Giraudet – who is Saint Laurent's VIP relations manager – have confirmed their nuptials, the actress' daughter Dylan Penn has posted an Instagram video of what looks like the wedding reception.
Penn captioned the video as "weddin vibes" and showed guests dressed in long flowing dresses, and eccentric-print shirts drinking champagne and dancing away.
A second photo shared by fan account, @robinwrightnow possibly shows a photo of Wright and Giraudet at their wedding, with the image looking as if it was a screen shot from an Instagram video.
In keeping with the theme, Wright wore a long, 70s-inspired, lace dress with a printed scarf tied around her head.
Not much is known about the couple but People believes they got engaged towards the end of last year after the pair were seen kissing in Paris, with Wright wearing an engagement ring.
Despite this, we're still waiting for someone to post some official photos from the ceremony and reception, because judging from the footage we have so far, it looked amazing.
What do you think of Robin Wright's woodland wedding? Tell us in a comment.