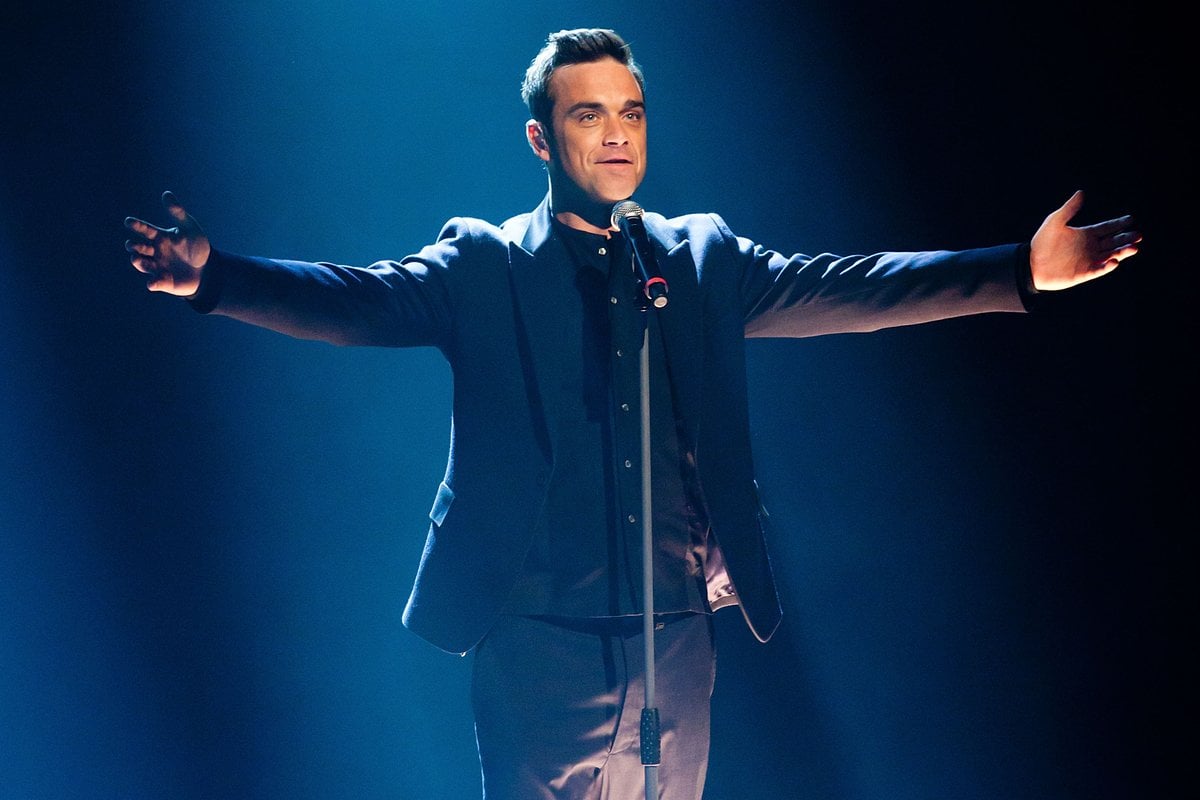 Robbie Williams hasn't lived a "normal life" since he was a teenager.
The British musician, now 47, started experiencing fame when he was just 16 years old, performing in the boy band Take That, before becoming one of the UK's biggest solo artists.
While the 'Angels' singer has previously spoken about the negative side of fame - opening up about his years of substance abuse and the effect it had on his marriage - he has now shared that at the height of it, someone hired a hitman to kill him.
"I've never, ever said this, but I had a contract put on me to kill me. I've never said it publicly ever," Williams said on the This Past Weekend podcast in January.
"It went away. I have friends," he explained. 
"That stuff is the unseen stuff that happens when you become famous."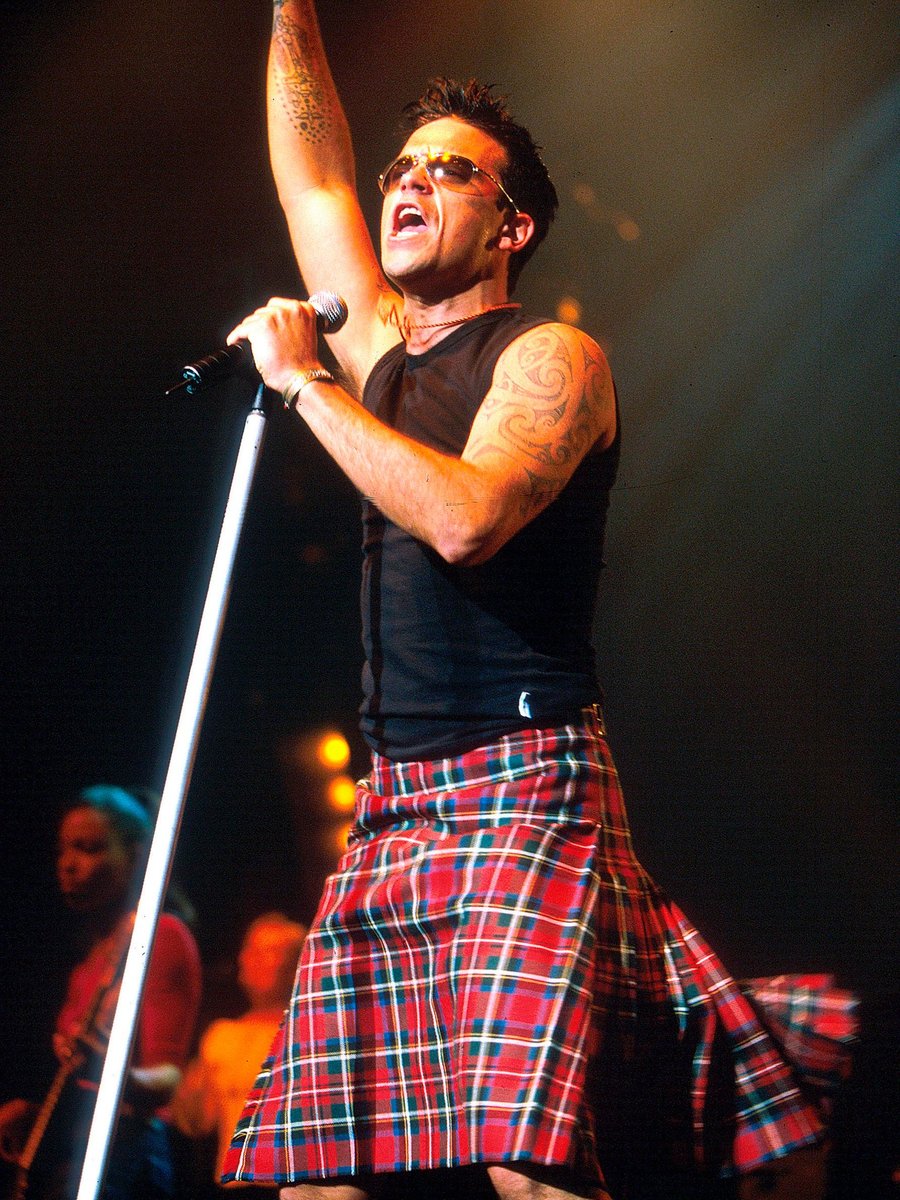 Robbie Williams performing in 2001. Image: Getty.
Speaking on the podcast, Williams explained how in his early 20s he was "ridiculously famous, Michael Jackson-style famous." 
That level of stardom affected his mental health.
"This extreme fame and extreme success meets with depression and anxiety and mental illness," he said before detailing the different levels of fame.
"There's a few levels of fame and what it does to you. The first one is 'f**k'," Williams said.
"There's a couple more I can't remember but the fourth one is ­acceptance. You sort of rally against your privacy being taken away from you and you rally against it by trying to be normal, but also I'm gonna be small so people don't beat you up. Like, 'I'm a d**khead. Don't hurt me.'
"I want to go to all the normal places I can't go because people want to kill me. But it takes a while to get to acceptance," he said.
Williams also explained that even these days, he struggles with meeting fans because it triggers his anxiety.
"I have anxiety and don't like meeting strangers, but strangers want to meet me, and I feel really uncomfortable about it. Thinking about it actually gives me anxiety," he added.