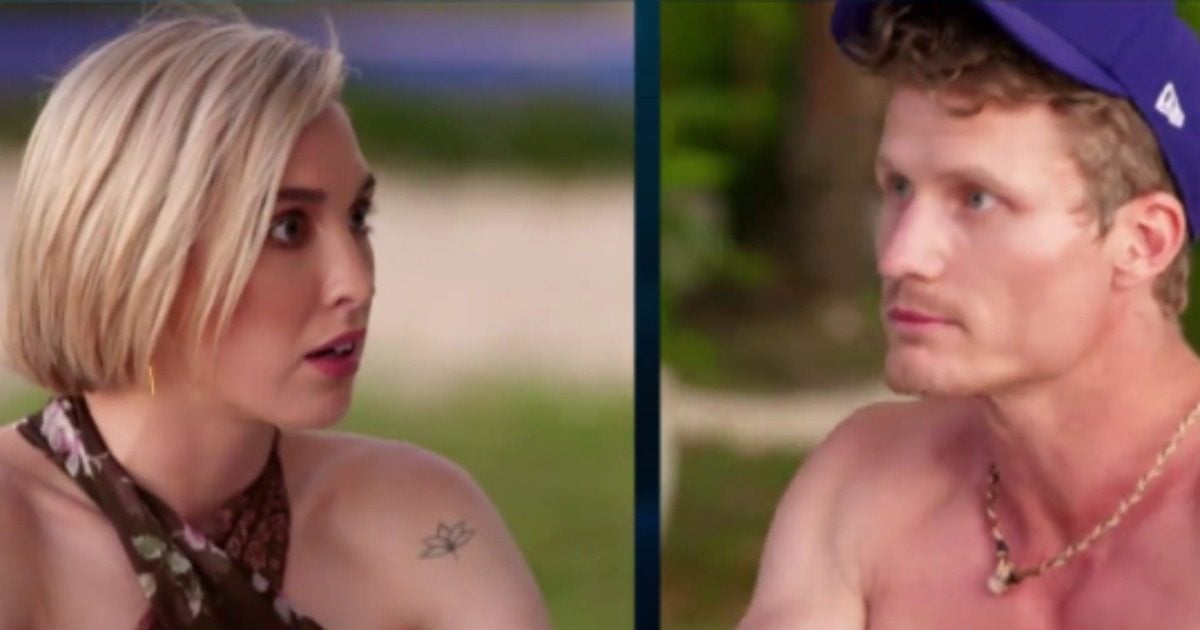 On Sunday, Channel 10 confirmed the very first contestants for Bachelor in Paradise 2019: Alex Nation, Richie Strahan, Cat Henesy and Alisha Aitken-Radburn.
Of course, that left us with an elephant in the room, given that Alex and Richie ended up together after The Bachelor and then broke up.
Well, now we have a trailer, and yes, there's a confrontation and it's precisely everything we've ever hoped for.
Watch the trailer. Post continues after video.
The juicy dialogue begins as Richie walks into paradise, and meets with Osher.
"I was obviously in a relationship with Alex and, well, the circumstances of that breakup were quite brutal," he says.
"I don't know if Australia's ready for the grubby details surrounding it."
IT'S OKAY RICHIE WE'RE READY.
With her head in her hands, Alex says, "Oh my God, what have I done?"
After Alex walks in, and sees Richie hanging out with Cat, she asks if they can have a chat.
In the teaser video, the pair are shown in a tense confrontation. "Do you actually want to go there Rich?"Alex says.
"Don't beat around the bush Alex, say it, because you're not going to like my response," Richie responds.
"So you are honestly sitting there and saying you were perfect in our relationship? I can't believe you are telling me.. it was me," says Alex.
WE CAN'T LOOK AWAY.
It was long speculated the pair would both take part in the Bachelor spin-off, after the pair broke up via a photo shoot in Woman's Day.