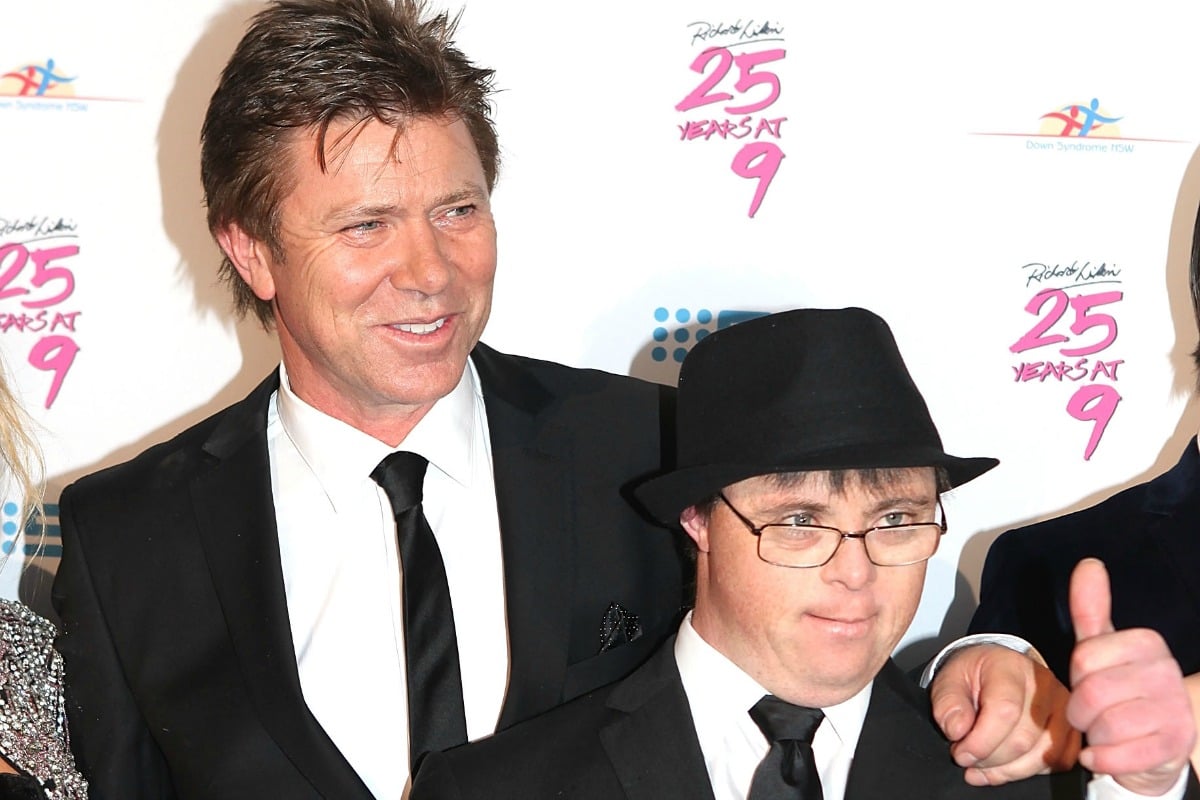 He's one of Australia's most well-known entertainment reporters.
But what many viewers might not know is that behind the scenes, Richard Wilkins is a father to five children.
The Today Show entertainment reporter was just 18 years old when he first became a dad, welcoming his first child Adam into the world with his then 16-year-old girlfriend in New Zealand.
For Wilkins, becoming a father at a young age was incredibly challenging. Adam, who is now 45 years old, was born with Down syndrome.
This World Down Syndrome Day we caught up with some amazing Aussie families who shared their experience of living with Down Syndrome. #9Today pic.twitter.com/uopiQy6mhy

— The Today Show (@TheTodayShow) March 21, 2019
Speaking on Today Extra on Thursday morning in honour of World Down Syndrome Day, Wilkins opened up about the difficult decision to place his son into care.
"I was only 18 when Adam was born [and] his mum was just 16, very unusual for Down syndrome people to be born to such young parents. It was a shock to be a parent let alone of a Down syndrome child," Wilkins said.
"I'm prepared to admit that I wasn't the greatest dad back in the day. I didn't really know how to handle it," he continued.
"I was getting on with my life and career, I wanted to travel the world and make music and do that sort of stuff, and it was with some reluctance that after about a year we put Adam in a home.